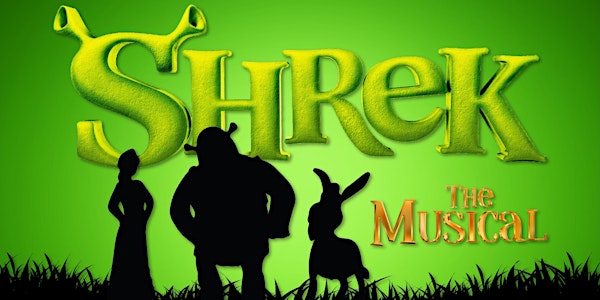 ESCAPE Theatre Shrek the Musical 2023 Registration
Register for ESCAPE Theatre's production of Shrek the Musical
About this event
VIP/Board/Staff registration opens Sun Jan 29th @ 9AM.
Click Reserve a spot, apply promo code and select number of VIP/Board spots required.
General registration opens Tuesday January 31st @ 7PM.
When you register online, you will get a confirmation email that we have received your "Registration Request". We are only able to accept a certain number of youth and teens in each group.
You will get a Welcome email from Elizabeth at ESCAPE by Friday, February 3rd - confirming that your child/teen will be in our show. We want to be fair to all boys and girls, siblings, and age groups. We will certainly do our BEST to make it work for all kids that want to be in Shrek the Musical to be able to join the show. But...you are not confirmed to be in the cast until you receive the "Welcome to Shrek" email with all the details.
If you don't get an email on Friday, February 3rd, you are on the waitlist. Be patient, as things always change in the next 2 weeks.
Registration is $350. (VIP sponsors pay $315)
Call the office to pay with credit card the week of February 6-10th or bring check or cash to paperwork night on Wednesday, February 15th. Stop by for 10-15 min at the most between 6:00-8:30 at the studio to pay registration and bring all paperwork. All paperwork will be on the website by Friday, February 10th.
Ensemble rehearsal for ALL is always Monday evening and leads work on Wednesday evenings.
Monday Schedule for ALL kids:
A group (1-3rd grade)- 5:20-6:30
B group (4-6th grade)- 6:20-7:30
C group (7-9th grade)- 7:20-8:30
D group (10-12th grade)- 8:20-9:45
First rehearsal is Monday, February 20th. (Presidents Day)
Call the ESCAPE office with any questions at 661-360-6769.