Escape the Room NYC

Multiple Dates
Event Details
Please check the website for additional games and times and skip eventbrite fees!!!  Escapetheroomnyc.com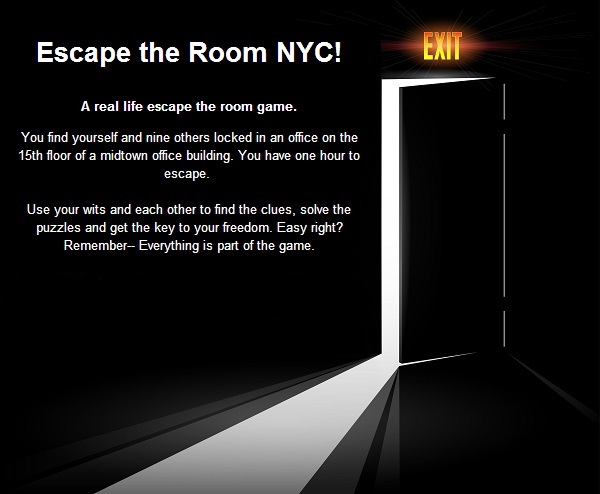 Please check the website for additional games and times and skip eventbrite fees!!!  Escapetheroomnyc.com
 FAQ
Q) Wait, so am I really locked in?
A) Yes.
Q) Huh…I've seen movies like that and they don't end well.
A) No, not usually.
Q) Hrmphhh…
A) That's not even a sentence much less a question.  Don't worry we are legally required to let you out of the room.  Though finding and solving the clues would be much more satisfying.
Q) Do I need to purchase all ten tickets?
A) Absolutely not.  Get one and invite some friends to do the same or team with people in the same game.  Teamwork is not required but you'll be much more successful if you work with others.
Q) But I only want my group in the room. 
A) Okay, just find a date and time with tickets available and purchase them all.
//