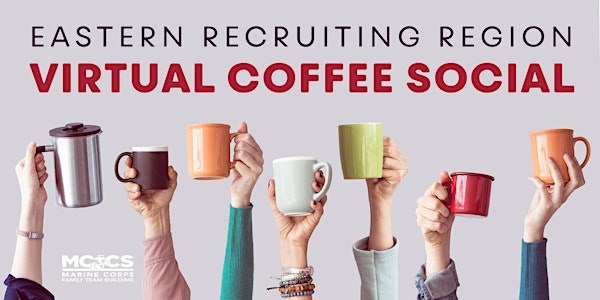 ERR Virtual Coffee Social 2023
Grab your coffee and join us for a chat...at the ERR MCFTB Coffee Social
About this event
Grab your cup of coffee and join us for coffee and conversation with other members of Eastern Recruiting Region. You will have an opportunity to meet other families of ERR from the comfort of your home.
This event is hosted by the ERR MCFTB via ZOOM.
This is event is for the Marines and families assigned to Marine Corps Recruiting Command (ERR & WRR). Meeting information will be sent to you prior to the Virtual Coffee Social.
For more information or questions please contact sc.err.mcftb@usmc-mccs.org or 843-228-1021.
Visitors accessing the third-party websites and/or applications is subject to third-party privacy and/or data policies, which may override the program's own privacy policy.