Description
**** Pre-registration ended on Monday, September 9 at noon. All orders placed after this date and time will not receive a t-shirt. Tickets can still be purchased all the way up to the day of the event.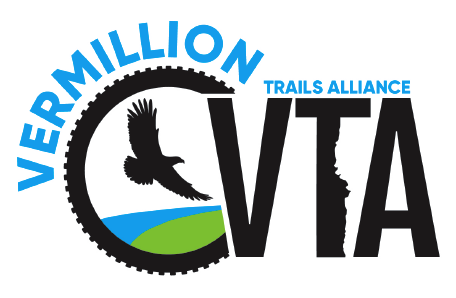 Ernie's Ride at the Rise
Sat., Sept. 14, 2019, 9 - 11 a.m.
Check-in and same day registration at 8:00 a.m.
Helmets required
5, 10, 15 and 25-mile options at the Vermillion Rise. Pre-registration includes a t-shirt. Refreshments, water stations and restrooms will be available along the routes.
Registration cost:
Adult - $10.00
Youth Under 16 - $7.00
Groups of 4 or more - $8.00
Families, Youth Groups and Bike Enthusiasts will be able to learn about the life of Ernie Pyle and the significance of the Vermillion Rise, formerly Newport Chemical Depot, in the victory of WWII. This ride will also feature information about Ernie Pyle and his influence during WWII on the frontlines and the home front.
Participants will enter through the south gate at Vermillion Rise, and follow that road straight back to the 7700 Building.
For more information, call Lynne Brewer at Vermillion County Economic Development Council. Ph: 765-492-9153 or email lynne@vermillioncountyedc.com.