All Ages | Bar w/ID | All sales are final.
About this event
The Old Church requires proof of full vaccination through a physical copy or photo of a vaccination card, or negative COVID-19 test within 48 hours, along with a matching government issued ID. Indoor masking is also required.
"Consistently referred to as the next-in-line to the likes of Joni Mitchell and Norah Jones, her music is an exercise in what contemporary folk today sounds like at its peak." - No Depression
Erisy Watt is Nashville-raised and west coast tempered, but above all, self made. Independently curating and funding her career over the past decade, she has managed to tour heavily throughout the states and successfully overseas cultivating a loyal, grassroots fan base. Boasting an arresting yet warm vocal tone à la early Joni Mitchell and a painterly, travelogue lyricism all her own, it's difficult not to be pulled along into her journey.
Watt is currently based out of Portland, Oregon where she has teamed up with producer Ryan Oxford for her latest album (out 2022). On this new offering, Watt's deep reverence for nature and her continued exploration of emotional landscapes come together in perfect form. Recorded to tape and leaning more into the indie folk/rock realm, Watt's new collection of songs brings a mature new character and definition to her discography without jeopardizing her musical core.
Watt's debut album "Paints in the Sky" released in July 2019 is available on all streaming platforms and for purchase on her website.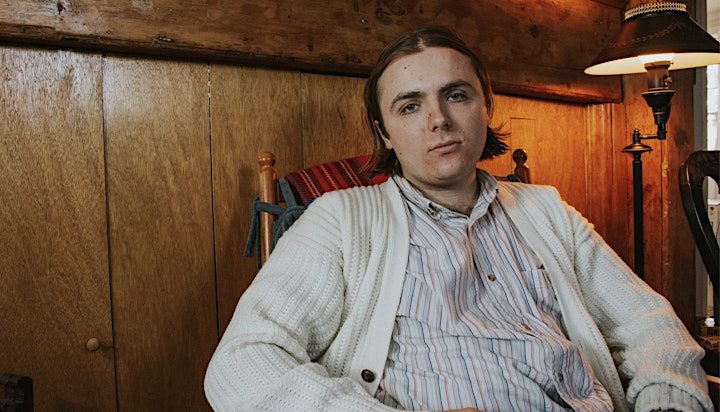 There is something deeply cathartic about isolation. Set alone on tour, driving through the foliage of upstate NY, Will Orchard's sophomore record, I Reached My Hand Out, gently and bitterly explores that catharsis with the opening line, "I hate talking on the phone for too long".
Will began exploring his artistry in 2015, with the start of a project called LittleBoyBigHeadOnBike. After several years of unstoppable prolificacy and the quiet bandcamp release of 100 mostly home recorded albums, Will released his first record under his own name titled Old Friends on the Mountain. Another homespun release, Old Friends celebrated intimate minimalism and song craft that was vulnerable and delicate. Often combining acoustic instrumentation and electronic sounds, the record crafted a concise narrative from the many ideas that made LittleBoyBigHeadOnBike what it was.
Seeking now to both honor and shatter his past work, Will Orchard emerges with a record that takes a hard look at the pain that comes from imperfection. I Reached My Hand Out documents the process of walking away from shame, learning to criticize yourself and the world with empathy, and then walking right back again.
Produced by San Fermin's Allen Tate in Brooklyn, NY, the record highlights bolder instrumentalism, featuring the talents of live band members such as Jess Kerber, Miles Burger, and James Goodwin. Partially recorded as a full band, the record highlights Will's sense of trust - given much more freely than in any other past work. Combining folk sensibilities with indie rock and dream-pop, the record surreally combines brash declarations with disjointed rants and nuanced confessions. I Reached My Hand Out will be available on May 7th via Better Company Records.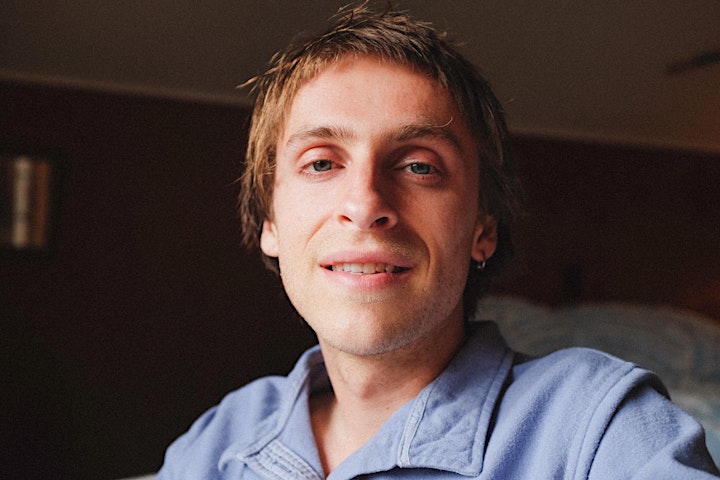 There is an innate tenderness about Jeremy Ferrara. His good nature is inescapable, and anyone within earshot of his quavering voice and quiet guitar is likely to swoon in sympathetic reaction. He's a folksinger, and a song-diviner. His music is as fun as it is finely detailed. His new album Everything I Hold (out now on American Standard Time Records) is exemplary of this style. Produced by Mike Coykendall, the LP features just Jeremy, his guitar, and voice, on eight songs that fill the listener with wonder, empathy, and joy.
Performers
Date and time
Location
Refund policy
Organizer of Erisy Watt w/William Orchard & Jeremy Ferrara