Erin's Law: Understanding, Responding and Implementing Body Safety Education

Tuesday, September 10, 2019 at 8:00 AM

-

Wednesday, September 11, 2019 at 3:30 PM (EDT)
Event Details
                                        Prevention Summit
The Power of Prevention
Erin'sLaw
Understanding, Responding and Implementing Body Safety Education Grades K-5
Spreading the message that everyone has a role
in helping prevent child abuse and neglect in WV.
Purpose of the Prevention Summit
The West Virginia Foundation for Rape Information and Services is pleased to offer this 2 day Prevention Summit on September 10-11, 2019 at the Robert Mollohan Research Center in Fairmont, WV.
This training will focus on Erin's Law, a mandate to provide prevention-oriented child sexual abuse prevention programs to students and school staff.   Erin's Law requires that students K-12 receive age-appropriate body safety education to recognize child sexual abuse and tell a trusted adult.
Erin's Law also requires online training for school personnel to be able to recognize the warning signs of child sexual abuse, provide needed assistance, referral or resource information to support abused children and families.
The increased national attention on the issue of sexual violence has increased the need for there to be a multi-disciplinary response to address sexual violence prevention. Mandates, like Erin Meryn's Law have created opportunities for everyone to be more invested because of increased understanding of vulnerability.
 Goals for the Prevention Summit
--To offer practical and inspirational tips and techniques to adults who are working with children to ensure sexual health and safety of children in schools, as members of their family and in the community
--To provide information underscoring the responsibility of adults in keeping kids safe from child sexual abuse
--To support the implementation of Erin's Law in providing body safety education lessons to educate and empower children.
AGENDA
Day 1-September 10, 2019
  KEYNOTE SPEAKER–Robert Peters
  --Learn about Erin's Law. 
        What it is?
        Why it's important?
        How it protects kids.
  --Do No Harm: Handling Disclosure and Mandated Reporting 
  --A Close Up Look At Resiliency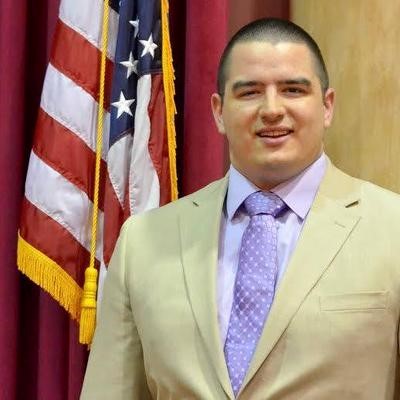 Mr. Robert Peters is a Senior Cyber and Economic Crime Attorney at theNational White Collar Crime Center (NW3C). Mr. Peter is a subject matter expert on topics and trainings related to child abuse, human trafficking, and internet-facilitated child exploitation; and is the lead instructor for NW3C's Judges and Prosecutors courses. Mr. Peters served as Assistant Prosecuting Attorney and Special Prosecutor in multiple West Virginia jurisdictions where he specialized in the prosecution of sexual offenses, child pornography, and juvenile crime.
Mr. Peters created and designed the S.H.I.E.L.D. Reporting Initiative, which partners with Child Advocacy Centers and stakeholders to encourage reporting of abuse and online safety. This initiative has brought age-appropriate abuse prevention training to over 3,000 school-aged children and numerous civic and community.
AGENDA
Day 2–September 11, 2019
 KEYNOTE SPEAKER–Dr. Janet Rosenzweig
 --View one of the training module developed by the WV Dept. of Education for school staff.
 --Learn about creating a safe and supportive school climate to keep kids safe.
 --Learn tips and techniques for teaching body safety lessons.
 --Know better how to adapt lessons for students with disabilities
 --Review the Dept. of Education's "Body Safety Resource Toolkit"
 --Learn more about how resiliency can disrupt the cycle of violence in children.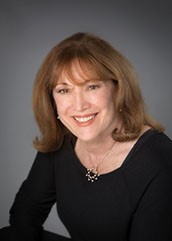 Dr. Janet Rosenzweig began working with child sexual abuse in 1978, coming into this field with credentials as a sexuality educator. Through four decades of work in public, non-profit and academic settings, she has focused on the need for accurate and age appropriate information about human sexuality as a protective factor in promoting sexual health and safety and developing resources. She is the author of  The Sex-Wise Parent, and the executive director of The American Professional Society on the Abuse of Children. Her experience as a caseworker, help-line counselor, professor, researcher, author, public official, child-abuse prevention specialist and mother inspired the creation of a resource so that parents can do what public systems cannot — ensure the sexual health and safety of their children and family. Dr. Rosenzweig is devoted to reaching professionals and parents everywhere with the advice and techniques they need to raise sexually safe and healthy kids.
AGENDA- Download the 2 Day Agenda
https://drive.google.com/file/d/1gTWM5XI0AjMQxVBFzjnokt7B8gAU9Zy7/view?usp=sharing 
(Updated 9/4/19)
Who Should Attend
 The Prevention Summit is appropriate for professionals who works with children and will be implementing body safety education in the classroom. 
The Prevention Summit will bring experts in the field together with school staff (teachers K-5, counselors, school nurses, principals, superintendents), prevention educators, CAC advocates, adolescent health coordinators, social workers, counselors, CPS and PROs.
Continuing Education Credits (CEUs)
Counseling (LPC) 
Day 1 - 5 contact hours       Day 2 - 5 contact hours                        

Nursing                         
Day 1 - 6 contact hours       Day 2 - 6 contact hours               
School Counselors     
Day 1 - 5 contact hours       Day 2 - 5 contact hours   
Social Work                 
Day 1 - 6 contact hours       Day 2 - 6 contact hours                      
Principals                    
Professional Development - (Pending Approval)
 Graduate Credit
 3 Hours Non-Degree Graduate Credit - Available for Educators for $99 through Concord University. To be able to apply, attendance is required at both full days of the conference and completion of additional assignments is required.  Registration and syllabus will be available at the conference.  If interested, contact Selina Vickers at smvickers@wvesc.org or call 1-681-207-7110 or 1-681-207-7038 Ext. 1120.

 A block of rooms is available at the Hampton by Hilton at 2121 Pleasant Valley Rd, Fairmont, WV for the nights of 09/09/19 and/or 09/10/19. Room cost is $94 plus applicable taxes. To make a reservation call 304-363-4999 and ask for WVFRIS Room Block or Group Code WVF. The cutoff date to book reservations will be 08/28/19.
 Questions 
Contact Debra Lopez-Bonasso at dlbonasso@fris.org.

Funding
There is no cost to attend the Prevention Summit, however, travel and lodging expenses are the responsibility of the participant.
Funding for this training is provided as a grant from WVDHHR. 
Exhibitor Information
 If you would like to be an exhibitor at the Prevention Summit, contact Melody Osborne at ahicoordinator@comcast.net to request registration information.
 Details
 --Exhibitors will be provided with an 8 ft. table. Outlets and linens will not be provided.
 --Space is limited and will be reserved on a first-come, first-serve basis.
 --There is no fee to exhibit during the Prevention Summit.
 Exhibitors Set Up Schedule
 --September 9, 2019-3:00pm-5:00pm
 --September 10, 2019-Starting at 7:00am
Sponsors
This training is sponsored by the WV Foundation for Rape Information and Services
Thanks to our Co-Sponsors:
--Eastern Panhandle Instructional Cooperative
--Marshall County FRN
--Region 7- Adolescent Health Coordinator
--Southern Educational Services Cooperative (SESC) Adolescent  Health Program
--United Way of Central WV       
When & Where

Robert H. Mollohan Research Center
1000 Galliher Drive
Fairmont, WV 26554


Tuesday, September 10, 2019 at 8:00 AM

-

Wednesday, September 11, 2019 at 3:30 PM (EDT)
Add to my calendar