About this Event
Doors 7pm | Show 8pm
Erin McLendon's Women on Fire combines a stunning musical showcase, hosted by Erin McLendon, with a unique pop-up market featuring local vendors. Enjoy performances from: from Michelle Pereira, Bee Taylor, Jenny Teator, Alyssa Trahan, and Rachele Lynae!
Don't miss out on this fantastic evening! Join us in empowering the women of our local music and business communities.
-
no refunds - no exceptions. lineups and times are subject to change. any ticket suspected of being purchased for the sole purpose of reselling can be canceled at the discretion of EXIT/IN and/or ticketfly. valid government-issued photo ID required for entry. tickets available at the door (if not sold out). no re-entry.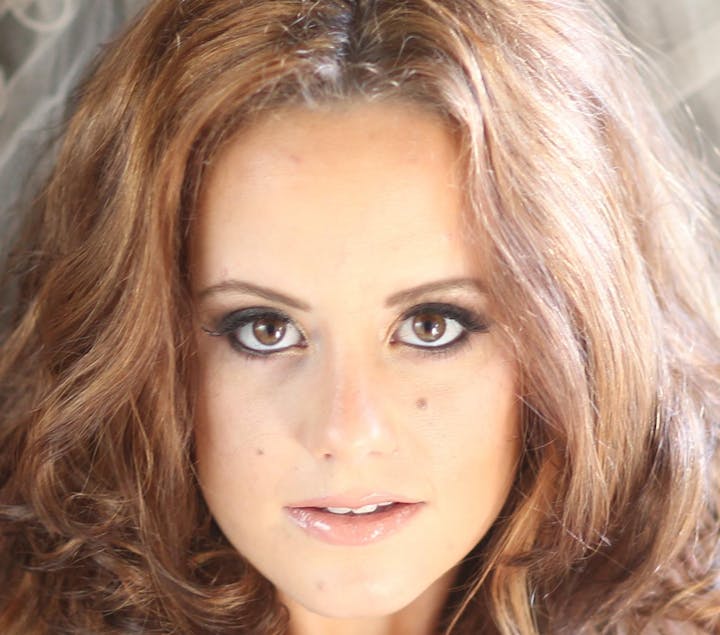 Erin McLendon
Website | Facebook | Twitter | Instagram
Erin McLendon is a walking, talking poster child for Girls Just Wanna Have Fun. She believes in love, magic, frolic and play, and she dreams BIG! Her childlike outlook on life is not only a quality that defines her quite nicely, it is the combination of her wit, wisdom and love for humanity that is equally endearing. The young twenty-something singer/songwriter from Durham, NC is a 2012 Belmont grad that earned her Bachelor's of Music degree in Commercial Voice (with an emphasis in Music Business); Erin knows her business and she continues to study music as an extension of her personal and artistic growth. She divides her concentrations to pursue her own ambitions and pursuit while teaching voice to other young hopefuls who share the very same passion to perform. As nerdy as it sounds, I analyze all music. I take from all music. I know musical theory; I know the rules. ...and I can easily identify various musical styles. The recording artists that I͛m really drawn to however, don't necessarily follow the rules. Some were never professionally trained; some don't write lyrics that rhyme and some just make up the music as it flows. Some of my musical influences, and personal favorites, knew very little about music, theory, or even writing, but they managed to change it and made history. To me, that͛s art and that͛s the music I want to create. Erin gravitates toward various genres and styles, embracing classic trendsetters such as The Beatles, Jimmy Buffett, Aerosmith, Celine Dion, Tina Turner, Aretha Franklin, Reba, Brad Paisley and even the soundtracks from Tarzan (Phil Collins), Phantom of the Opera (Andrew Lloyd Webber) and Hamilton (Lin Manuel Miranda). A talented songstress and accomplished artist in her own right, while Erin knows the ins and outs surrounding the mechanics and mathematics of music composition, production and technical musician throws, she purposefully switches gears to intertwine smart, simplicity into her deliberate sparse recordings. There is so much we can do with music - either in taking a minimal approach, or going big band; we can pour our hearts and emotions out in 3:20 and as someone who studied music, I so enjoy every aspect of the creative concoction! While I͛m comfortable in both styles; I just rather enjoy raw clarity in what I write and record. Erin's passion for the musical art was deepened when she discovered her knack for songwriting in high school - students were asked to write a song about the Vietnam War while studying the cultural movement of the era. The assignment was an effortless overnight success for the 15-year-old. Erin performed her assignment - her first original tune - before her class the very next day and then again for the entire school as part of a Veteran's Day celebration. She began performing with a band launching her music career as a paid performer in her junior year. ...and she never looked back.
Now a Music City resident, Erin has become an integral part of the music scene. The Nashville songwriting community and various music industry organizations have welcomed her talents. She has enjoyed collaborations with Britton Cameron, Bryan White and Mike Marcum. Erin released her first, independent, full-length album (titled FIRE & WINE, produced by Stephen Leiweke) in 2015. The album became a Top-100 New Country Album (Art Of The Mix Chart) in 2016 and Erin received recognition with Female Of The Year, Americana Album Of The Year (FIRE & WINE) and Song Of The Year (You're The Only One) nominations from both the IMEA (International Music and Entertainment Assoc.) and Nashville Universe Awards. Erin has been invited to sing our National Anthem at political conventions and various events; she has performed at the National Constitutional Party Convention, Special Olympics (Durham, NC) and at Middle Tennessee, Belmont and Duke Universities to name a few. Erin paints from a colorful palette catering to Americana, Motown, folk, rock and pop music enthusiasts with eclectic taste (even those who have a love for theatre). Her new album, MAKING IT UP AS WE GO, is an uncomplicated assembly of puzzle pieces from her life - a self-told original story (but much like the rest of us), she takes life one-day-at-a-time with optimistic preparedness for the unexpected and the unknowing. None of us know what will actually happen in the next hour, the next day or the next year. We can plan it out but, we have no idea what͛s going to actually happen and so, realistically, we all make it up as we go - according to plan or not. The new project is an Erin McLendon signature - deliberately and refreshingly light in production and airy in delivery. With tracks titled When God Made A Woman, I'm Not Giving It Back, You're The Only One and Honolulu Love, Erin highlights her natural ability to incorporate her classical technique with her bubbly and quirky imagination. Her interesting, clever, yet relatable lyrics and storylines make for a welcoming, intriguing and uplifting listen. The instrumentation adds musical personality with tick-tock guitar licks, tribal drum beats, dancing ukulele, trickling piano, knee-slaps and buttery la-la-la-la-love vocals. I'm not just a ͚character͛ who portrays the storylines on this album. I wrote these tracks at a very good place in time in my life and recording this album was another step in figuring it out, I poured every bit of me into this project; it͛s carefree; it͛s honest, it͛s me. Erin McLendon possesses "girl-next-door" familiarity, gleams with Hollywood sweetheart charm, and boasts with truth and realism in understanding exactly who she is as a person and a recording artist. MAKING IT UP AS WE GO mirrors her fearless and spirited personality through and through.
I've been blessed to learn to love myself. I'm just Erin with a lot of confidence and a big personality, and thats what I want people to learn about me through my music. My dance moves on stage can range from graceful to cringe-worthy and I own that because I͛m the same person on stage as the hot mess who runs to the grocery store. Devoting her energies and passion to be the best that she can be, on stage and off, Erin is creating her own path making it up as she goes. There͛s no question her confidence, commitment and direction will deliver her to the exact place where she needs to be at the exact time she is supposed to be.An artist works to create a unique place for themselves and genuinely cares about what they do and love what they do. I am that artist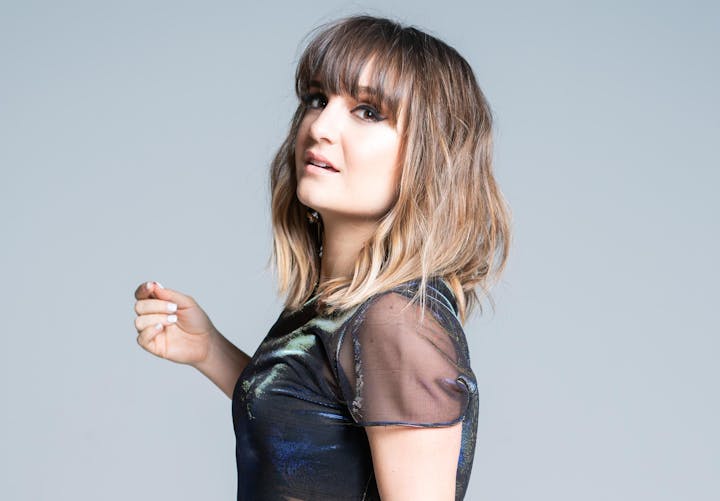 Rachele Lynae
Website | Facebook | Twitter | Instagram
Grit and grace only begin to describe country recording artist Rachele Lynae. Raised in the wild of Kodiak, Alaska, Lynae has been making her mark in Nashville as a talented singer-songwriter known for her storytelling lyrics with a mix of country, pop and guitar-driven rock, since the release of her debut album in 2014. The critically acclaimed album, produced by country star Jamie O'Neal and released by Momentum Label Group, showcased Rachele's depth and diversity as an artist with all 12 tracks being co-written by Rachele. Two songs off the album, "Party Til The Cows Come Home" and "Fishin For Something", both received radio airplay with "Fishin For Something" reaching terrestrial radio as well as Sirius xm Highway listeners. Rachele has since released "Whole Lotta Nothin" which was included among Apple Music's Country A-List followed by the sassy rockin single, "Quicksand". "Quicksand," made its world premiere on CMT Music, becoming a #1 top trending video on CMT.com.
A seasoned performer, Rachele's career highlights thus far include taking her high-octane tour all across the country, sharing the stage with country's hottest stars like Keith Urban, The Band Perry, Chris Young, Kelsea Ballerini, Randy Houser, the late Leon Russell, and many more. She has sang the national anthem for the Boston Celtics and the New York Mets, and has been featured in All Access, Billboard, Country Weekly, PEOPLE Country, The Huffington Post, and FOX news to name a few. While promoting the release of her latest single "Guy In The Sky", the songwriter is currently writing and recording for her next project.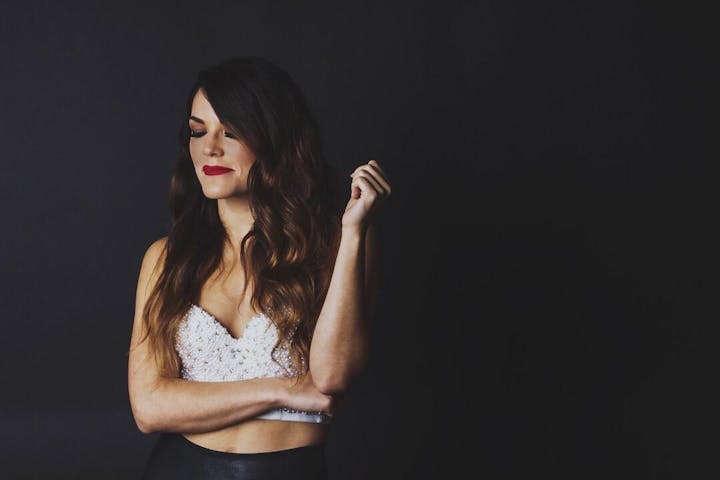 Jenny Teator
Website | Facebook | Instagram
Jenny Teator is a St. Louis native who's made her move to Nashville sharing her soul through her guitar and vocals. Performing for over a decade, Teator's music shows her strength and confidence both in solo shows, collaborations, or when she performed with her long-term group Jenny Teator and the Fevers – a sexy blues/rock band that rocked Columbia, Missouri for years. Inspired by singers Grace Potter and Susan Tedeschi, Teator has a very straight forward lyrical style and the music follows the feelings of those words verbatim.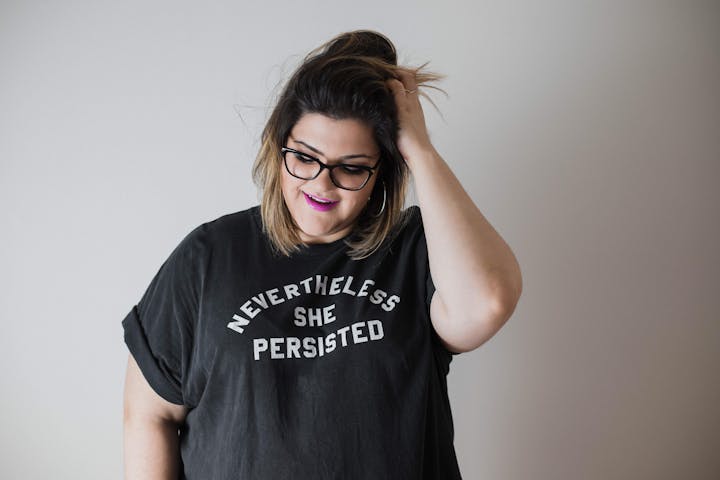 Michelle Pereira
Website | Facebook | Twitter | Instagram
Born and raised just outside of Toronto, Ontario in a city called Mississauga (Miss-ah-saw-ga), Michelle Pereira (Purr-Era) received her Bachelor's degree in music, majoring in vocal jazz in April of 2015. A few months later, she moved to Nashville, Tennessee to attend Blackbird Studios (Martina McBride, John McBride) 6-month audio engineering program to learn the ways of what it feels like to be behind the glass. Shortly after, Michelle Pereira became sponsored by the Nashville Songwriters Association International (NSAI) for a performance work visa. Fast forward a year later, Michelle was selected as one of the finalists to compete in Ole's Majorly Indie 'On The Spot' contest for a chance at receiving a $40,000 artist development deal with them. She has played various iconic venues around Nashville including The Bluebird Cafe, The Listening Room, 3rd and Lindsley and The City Winery. Michellehas even shared bills and stages with Gwen Sebastian (country star, Miranda Lambert's backup singer and season 2 "The Voice" contestant), and Gary Nicholson (singer/songwriter for Garth Brooks, Trisha Yearwood, and Ringo Starr). Michelle is very happy to announce that her new EP "Piece of My Mind" is now available on all streaming platforms!
Songwriter by day, artist by night, Michelle's dream is to wake up every day and create and inspire people with her music just as her favorite songwriters and artists have done so for her.
Check out Michelle Pereira on iTunes, Spotify, Facebook, Youtube, Soundcloud, Twitter, and Instagram @MichelleMusicTO so you can keep up to date on what she is doing musically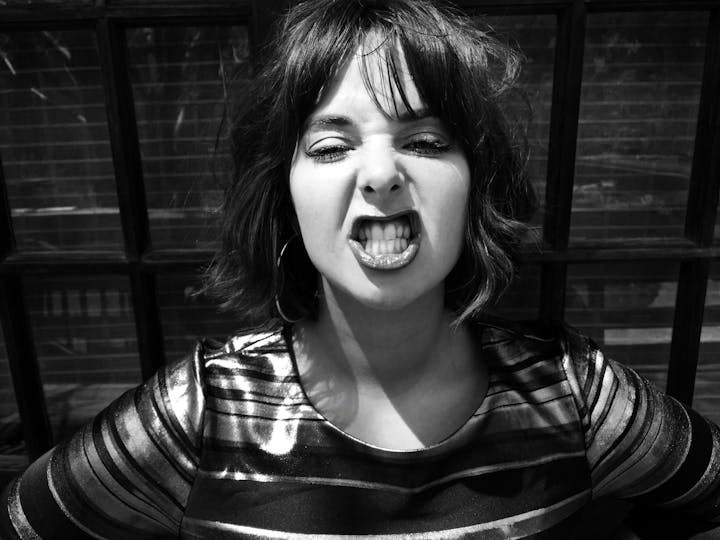 Bee Taylor
Website | Facebook | Twitter | Instagram
For fans of Tom Waits, St. Vincent, and Alabama Shakes, Bee Taylor is a Nashville based artist whose music includes the sounds of jungle marimbas, stockings around the knees lyrics, and gypsy rock beats. She is in the midst of writing and producing a trotline of singles which will be released monthly in 2019.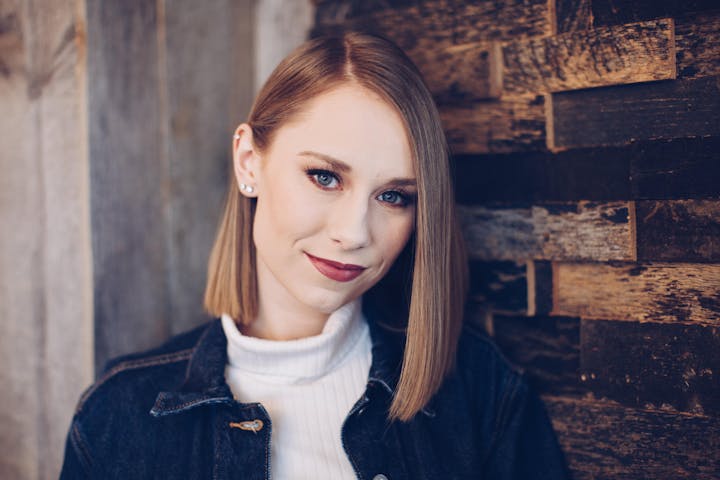 Alyssa Trahan
Website | Facebook | Twitter | Instagram
Alyssa is a country singer, songwriter, multi-instrumentalist and audio engineer. She grew up in the small town of East Rochester, NY but made the move to Nashville, TN in 2016. Since then, she has signed her first publishing deal with Dan Hodges Music and has been working with Skyfall/Sony records on her new music. No stranger to the stage, Alyssa has opened for the likes of Charlie Daniels, Lee Ann Womack, Josh Turner, Jana Kramer and countless more. Her original music has racked up hundreds of thousands of streams on Spotify and she was even featured on WSMV Channel 4 News in Nashville for her original song, "Because I Am a Girl".
Performers
Date and Time
Location
Refund Policy