About this Event
DOORS: 6:00 PM, SHOW: 6:40 PM
AGE RESTRICTIONS: 21+
GENERAL ADMISSION, LIMITED SEATING
Important Notice: All tickets are nonrefundable and nontransferable with the exception of event cancellation. Support acts are subject to change
----------------------------
About Erin McKeown:
Erin McKeown is a musician, writer, and producer known internationally for her prolific disregard of stylistic boundaries. She has released 10 full length albums and several EPs over the last 20 years, all the while refining her distinctive and challenging mix of American musical forms.
Leading her own band, she has performed at Bonnaroo, Glastonbury, and the Newport Folk Festivals. A familiar presence on NPR and the BBC, McKeown's songs have also appeared in numerous commercials and television shows.
While a student at Brown University, Erin was a resident artist at Providence, RI's revolutionary community arts organization AS220. A 2011-2012 fellow at Harvard's Berkman Klein Center For Internet & Society, she is also the recipient of a 2016 writing fellowship from The Studios of Key West and a 2018 residency at the Virginia Center for the Creative Arts.
Her first musical, Miss You Like Hell, will be playing Indianapolis's Fonseca Theater July 12-Aug4, 2019. Miss You Like Hell opened Off-Broadway at The Public Theater in 2018, where it was nominated for 5 Drama Desk Awards, including Best Lyrics, Best Music and Best Orchestrations, a Lucille Lortel Award for Outstanding Musical, and The Wall Street Journal named it Best Musical of 2018.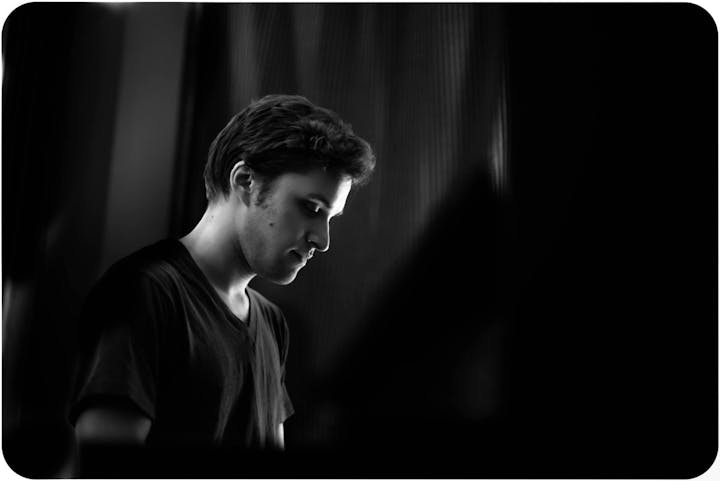 About Steve Slagg:
Strange Flesh is the third album by Chicago singer-songwriter Steve Slagg, and the first released under his own name. Since 2011, as Youngest Son, Slagg has self-released a body of quietly urgent, emotionally vulnerable songs while performing and recording keyboards with other Chicago-area bands, including Mooner, and being mentored by some of his songwriting heroes, including Over the Rhine and Erin McKeown. Without the benefits of promotion or touring, these songs have managed find their way to unexpected corners of the world, finding resonance with the listeners who need them.
Strange Flesh represents a culmination of Slagg's life as a musician as well as his work - both personal and public - as a queer person raised in the Christian church (Slagg has been involved for most of his adult life with organizations providing LGBT support within faith communities). The album's songs mingle intensely personal details from Slagg's own life with stories that are not autobiographical but could be - the types of stories one hears over and over again when building long-term relationships within a marginalized community. A lot of these songs' "I"s are really "we"s, and in their triumphs and tragedies, love and sex, excommunication and communion, they aim for truth, whether through memoir or fiction.
When choosing collaborators, Slagg chose to highlight his deep bonds within the Chicago music community, working with producers (and long-time friends) Lee Ketch and Kit Shields at Harlot's Progress and engineer Dorian Gehring at Foxhall Studio. Contributors to the record include members of Mooner, Contorno, Dusk, and The Obleeks, as well as cellist Cathy Kuna and singer-songwriter Allison Van Liere. Ketch and Shields complement Slagg's sad-choirboy vibe by drawing out the inherent camp and humor in these songs, with arrangements that pay tribute to the baroque pop singer-songwriters of the 60s and 70s as well as queer artists from Queen to Judee Sill to Labi Siffre.
Performers
Date and Time
Location
Refund Policy