About this Event
DOORS: 8:00 PM, SHOW: 9:00 PM
AGE RESTRICTIONS: 21+
GENERAL ADMISSION, LIMITED SEATING
Important Notice: All tickets are nonrefundable and nontransferable with the exception of event cancellation. Support acts are subject to change
----------------------------
About Erika Wennerstrom:
There's something somewhat frightening, yet utterly liberating when leaving the confines of a successful band to venture solo — especially a band whose latest record was called "effortlessly brilliant" by critics. But, such is the case with Erika Wennerstrom who is taking a break from her Austin-based rock band, Heartless Bastards, to deliver her solo debut Sweet Unknown.
"It was a really freeing experience," reveals the singer/songwriter/guitarist. "I found my strength in my vulnerability as an artist, and really, just as a person. It kind of forced me to allow myself to be a little more exposed and stand on my own two feet. It's easy to feel comfortable in a band, but it's scary to do it as just yourself. I feel like I've grown a lot creatively and personally."
But fans of Heartless Bastards — which has released five critically- acclaimed albums since their 2003 inception, appeared on many late night television shows, and has drawn praise from Rolling Stone, Time, New York Times — need not worry. The band has not broken up. "We'd been going for so long and everyone in the band was just ready for a little break. But I had songs in me that needed to come out. I didn't think it was fair to push them to keep going and I didn't want to do it without them under the band name," explains Wennerstrom, who enlisted the help of HB's Jesse Ebaugh to play bass on 8 of the 9 tracks on Sweet Unknown.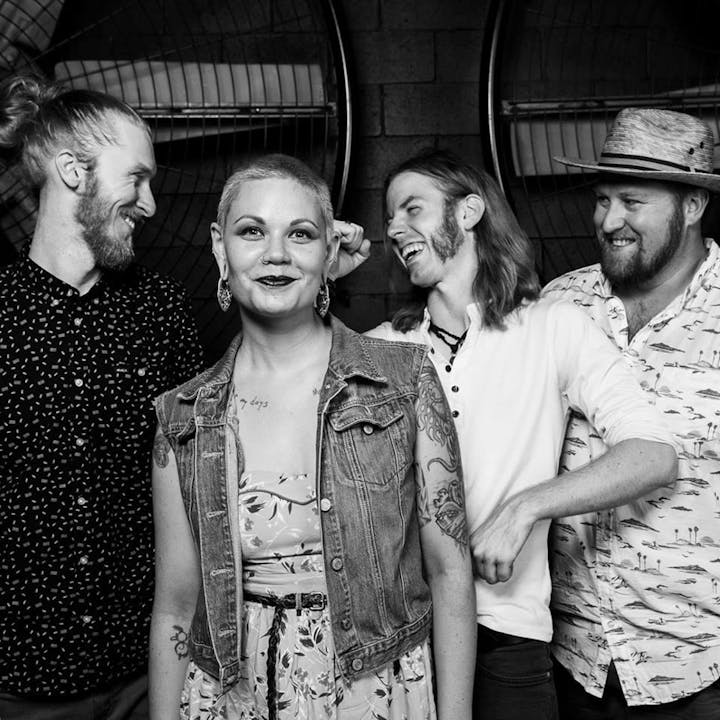 About Veseria:
Veseria is a 5-piece rock group based out of Indianapolis, Indiana. Sonically, the band flirts with a number of genres including classic rock, folk, punk and blues. It would be easy for this sort of genre-fluidity to lead to a mess of sound coming from any one band, but the composition stylings in the husband/wife songwriting team of Jen and Patrick Roberts have proven to be as cohesive as they are surprising and elusive. NUVO Newsweekly described their music as, "the distinct sound of a band willing to take risks and chase personal truths across nearly the entire spectrum of rock-based music" and, "a louder and more confident rock and roll band with a very clear message".
Teamed up with a creative and artistically-minded rhythm section in Kyle Perkon and Phil Sloan, with the incredible trumpet technique of Ben Jarvis, Veseria's live performances and recordings are powerful and captivating. They have become a favorite both in their hometown of Indianapolis as well as across the midwest.
Recently, Veseria released their newest EP "Post Party Depression: Pt. 1", only a year after their junior release of "RLTVTY", which the HuffPost called "dynamic and visceral". With plans for a Part 2 and a vinyl to follow, we certainly haven't seen all this midwest band has to offer.