Description
A Cabaret, Burlesque, and Variety Show.

Where French Cabaret Meets the Tropical Tease!
By the New Times: Erika Moon, one of the best-known burlesque producers in South Florida.
- Sales will end in this platfortm at 4pm, more tickets/options available on:

Step into our world of swaying palm trees and sparkling oceans! Produced by Erika Moon, the "Exotic Beats" Edition of Burlesque Magnifique is a dynamic show that is sure to sizzle as it takes you on a trip across the tropics and beyond! Featuring a dozen performers, this 90 minute production includes both classic and neo burlesque, showgirls, comedy acts, and many special surprises. Our talented cast will be sure to make the temperatures rise for a truly entertaining experience! Whether it's a night out with friends, or date night with that special someone, you'll be sure to enjoy this memorable summer themed event, all without getting sand in your shoes!

And to complete the experience, once again, Erika Moon and her cast will bring their knowledge to you as an extra special treat! Join members of the cast on Wednesday, July 10th, for a very special burlesque workshop that will teach you some of the seductive tricks of the trade! (Tickets fo9r this specific workshyop are sold separated)

After returning from Cabaret Follies' first successful tour in Texas, Erika Moon is excited to now share her Exotic Beats edition of Burlesque Magnifique, just in time for the summer!
With the support of the City of Miami Beach Cultural Affairs Program, Cultural Arts Council, and the Miami Beach Mayor and City Commissioners.
Meet the cast:
Our Emcee of the evening: (On the left)
* Karla Croqueta* is the current reigning Ultimate Miami Drag Queen 2019 as well as Miami New Times Best Drag Performer.
Our executive, creative producer and talent: (On the right)
* Erika Moon * one of the best-known burlesque producers in South Florida. Producer of the first traveling Parisian theatrical cabaret in US since the heydays of burlesque and vaudeville.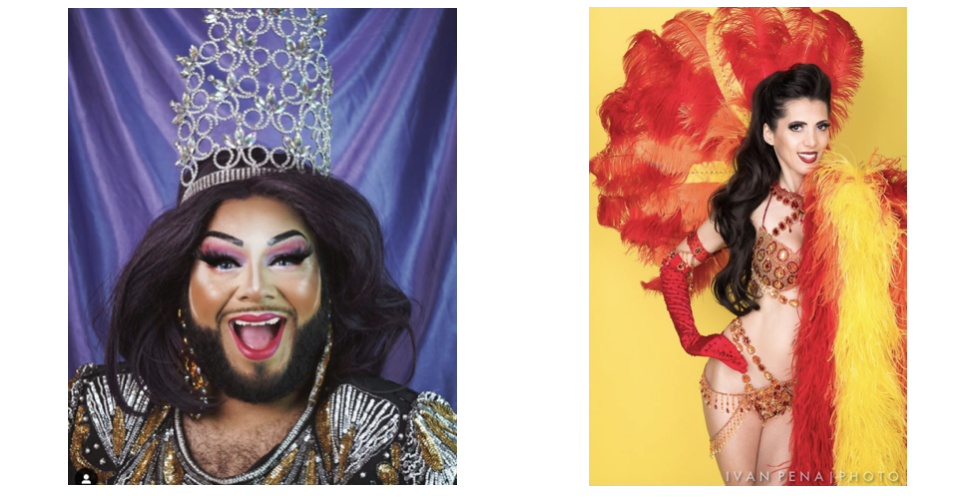 Our guest burlesque performer:
(From left to right)
Jenna Beth - Lila Starlet - Aurora Natrix



Our Burlesque Magnifique trained dancers (From left to right)
Laura-Ann Marino Roberts - Juliana Trivino - Tamara Kovalchuk



Our Kitten Miss Blondis: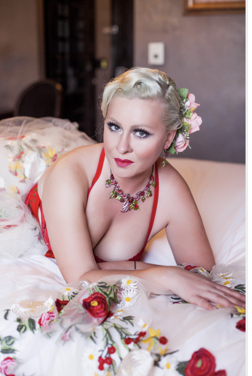 Trailer of prior Erioka Moon's Burlesque Magnifique Shows
And a full tech. crew working behind the scene,. to bring alive Erika Moon's vision.
Join us to our facebook event page!
https://www.facebook.com/events/2375376756073983/