About this Event
Friday, March 1st
7pm Doors // 8pm Show
$15 — Tickets On Sale 10am Jan. 25
Musically sprouted from the blend of American folk, country, rock-n-roll, and blues, Erik Koskinen and his top-shelf band realize a sound that is distinctive and fresh while familiar and classic. Koskinen's albums are a lyrical and musical metaphor of American's theaters of war, of history, of relationships, and of the reflections in the mirror. Knowing but not didactic, Koskinen channels the ways of Whitman and reverently enters the anthology of uniquely crafted wry songs with the likes of Woody Guthrie and Ry Cooder while speaking as plainly as your neighbor.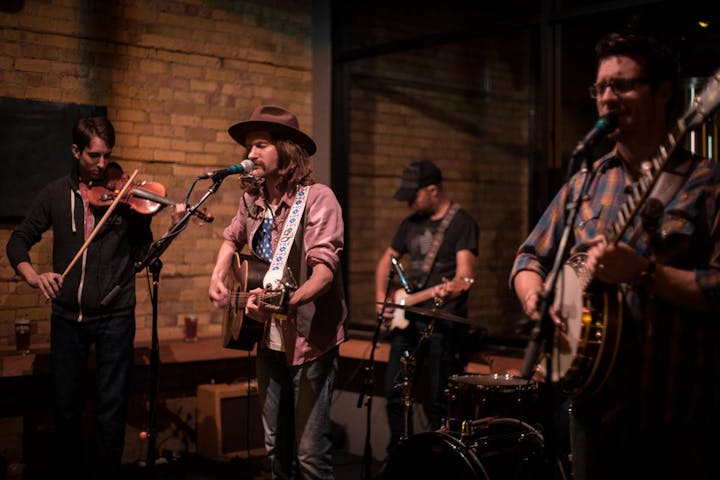 The Federales
Classic country for the modern world. They're not from the Black Hills, the Texas Panhandle, or Appalachia. They're from the Twin Cities and damn proud of it, too, but they play country music, because it's one of America's native languages.
They are The Federales.
"Don't let my disdain for what I call 'beard-rock' fool you — man, I fucking love country, and I love when it's done right. And I'm gonna say: The Federales, from what I can tell, tick every god-damn box possible." — l'etoile Magazine
"Heartbroken lyrics sound like they'd fit right in at a summertime backyard party." — The Current