Description
The Long Now Foundation welcomes
Erik Davis (author of Techgnosis, Nomad Codes and The Visionary State)
discussing Philosophical Machines: Philip K. Dick's S-F Devices

@ The Interval at Long Now: check-in begins at 6:30; talk will start at 7:30
Join us afterwards for drinks and conversation with our speaker

Philip K. Dick is widely acknowledged as one of the most important--and prophetic--science fiction writers of the last century. His career and work is deeply connected to the San Francisco Bay Area; he produced such landmark works of science fiction as The Man In The High Castle, Time Out Of Joint, and Ubik while living in the area.
Since his death, Dick's reputation has grown, first as a cult icon and ultimately into mainstream recognition and fame. Popular awareness has followed from the many adaptations of his stories to the big screen including such films as Blade Runner, Total Recall (twice), Minority Report, and A Scanner Darkly.
But much escapes or is excised in the journey from page to frame. And in Erik Davis we have the benefit of a passionate scholar who can restore the depth and weirdness of the original writings, as he unpacks the devices within PKD's complex literary constructions. What importance do devices of Dick's invention like the Mercer Box, Penfield Mood Organ, 3D interactive Bible, and Voight-Kampff Machine have in his work? And what can they tell us about our relationship to gadgets today, half a century later?
Drawing from books like Do Androids Dream of Electric Sheep, The Three Stigmata of Palmer Eldritch, and The Divine Invasion, as well as the movie Blade Runner, Erik will discuss some of the more peculiar gadgets that Dick invented. He'll show how these surreal devices not only play with philosophical possibilities, but allow us to peek at the underworld of our own personal technologies.
Erik has been writing about Philip K. Dick since the latter part of the 20th Century beginning with his senior thesis at Yale. He went to on to co-edit The Exegesis of Philip K. Dick and is currently writing a dissertation on "High Weirdness" figures in the early 01970s, including PKD.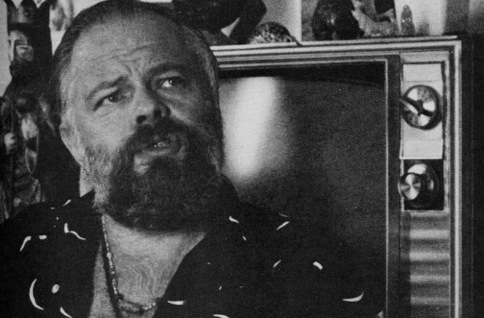 Erik Davis is an award-winning journalist, author, independent scholar, and lecturer based in San Francisco. His book TechGnosis: Myth, Magic, and Mysticism in the Age of Information (1998) was lavishly praised by Bruce Sterling, Terrence McKenna and Hakim Bey, amongst others. Mark Dery's characterization is helpful: "Erudite but wired to the eyeballs, Davis is that rare blend: a postmodern classicist, equally at home with ancient automata and alien autopsies."
Erik's other books include The Visionary State: A Journey through California's Spiritual Landscape and Nomad Codes: Adventures in Modern Esoterica. He also wrote an homage/critique of Led Zeppelin IV for the 33 1/3 series of short books about famous albums. His podcast Expanding Mind is carried by the Progressive Radio Network.
Erik's essays on art, music, technoculture, and contemporary spirituality have appeared in over a dozen books and such publications as Bookforum, Slate, ArtForum, Salon, Rolling Stone, and the Village Voice. He was a regular contributor to Wired magazine for many years. And he wrote the libretto for and performed in "How to Survive the Apocalypse," a Burning Man-inspired rock opera that ran in San Francisco and Los Angeles.
Interval donors hear about our events first: become a donor today.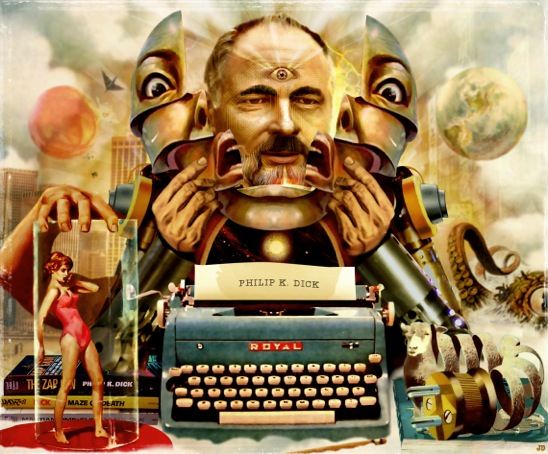 illustration by Jeff Drew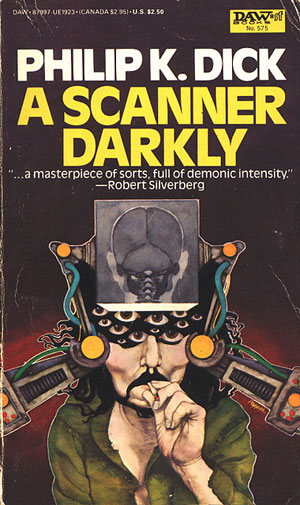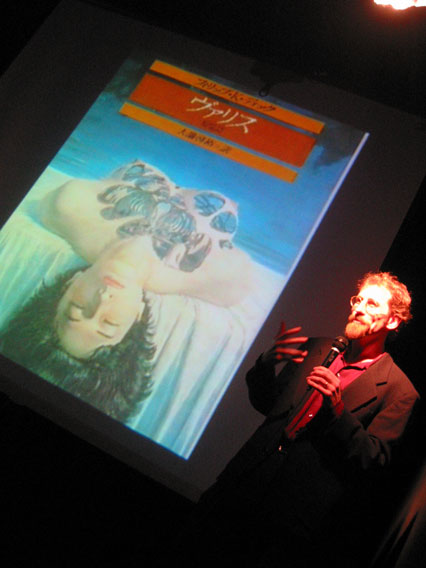 Organizer of Erik Davis at The Interval: Philip K. Dick's Philosophical Machines
The Interval at Long Now is a bar, cafe and venue for talks and other gatherings located in historic Fort Mason Center on San Francisco's north shore within site of the Golden Gate Bridge and Alcatraz. The Interval serves delicious beverages in a room full of mechanical wonders and thousands of books.
We are open daily from 10AM to midnight. Events are typically on Tuesday nights a few times a month. Tickets usually go on sale 2 weeks prior to the event. Our talks tend to sell out quickly due to our limited capacity.
Long Now members can purchase tickets before the general public.
The Interval is home to The Long Now Foundation which is dedicated to long-term thinking through projects including building a 10,000-year Clock, the monthly Seminars About Long-term Thinking (SALT), The Rosetta Project, PanLex, and Revive & Restore.