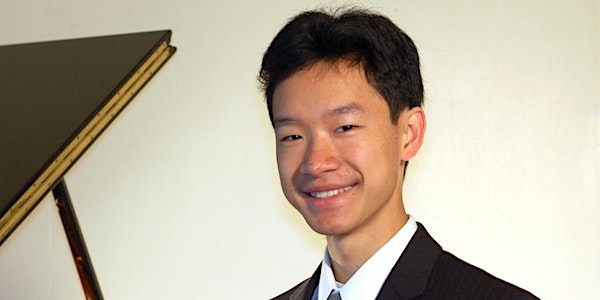 Eric Tran, Pianist-Composer: PIANO STORY
When and where
Location
Maybeck Studio for the Performing Arts 1537 Euclid Avenue Berkeley, CA 94708
Description
Chopin: Ballade #3
Tran: Toccata (2010)
Chopin: Ballade #2
Tran: Water (2015)
Chopin: Ballade #1
---
Tran: Piano Story (world premiere)
Chopin: Ballade #4
SF-based pianist-composer Eric Tran is known for his friendly stage manner, thoughtful programming, and bold risk-taking. He has appeared in music festivals such as PianoTexas, Aspen, as well as festivals in Europe. His principal studies were with pianists Sharon Mann, Thomas Schultz, and composer Jaroslaw Kapuscinski.
Eric Tran, Pianist-Composer at the Maybeck
Sunday, November 1, 2015, 3:00pm
This concert is $20/Students $10
Seating is limited. Get your required online reservation here.
Read more at www.maybeckstudio.org.