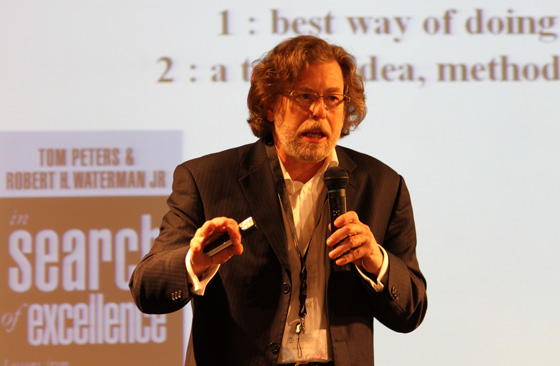 IxDA San Francisco is excited to welcome world-renowned speaker Eric Reiss to San Francisco on October 11th! Join us for an entertaining evening with Eric as he shares his techniques and hard won advice for improving the overall quality of your user's experience.
Mr. Reiss will share wisdom from his book, Usable Usability: Simple Steps for Making Stuff Better, the A-to-Z guide to spotting and fixing usability problems.
Eric Reiss has been meddling with service- and product-design projects for longer than he cares to remember. Today, he is CEO of The FatDUX Group, an international user-experience design company headquartered in Copenhagen, Denmark. Eric has also lectured on design principles at the Bauhaus University in Weimar, is a former Professor of Usability and Design at the IE Business School in Madrid, and serves on the advisory boards of several universities and institutes in both Europe and the United States. His Web Dogma, a design philosophy that transcends both fashion and technology, has been adopted by 1000s of developers and companies around the world. Eric is also an accomplished ragtime pianist.
Cost for this event is at your discretion. The IxDA is a non-profit organization, and continues to support the Interaction Design community. We appreciate your donations.