Location
Gremlin Theatre
550 Vandalia Street
#177
Saint Paul, MN 55114
An evening of award-winning songs featuring Eric Peltoniemi on guitar and vocals, sharing the stage with a rotating cast of singer/actors.
About this event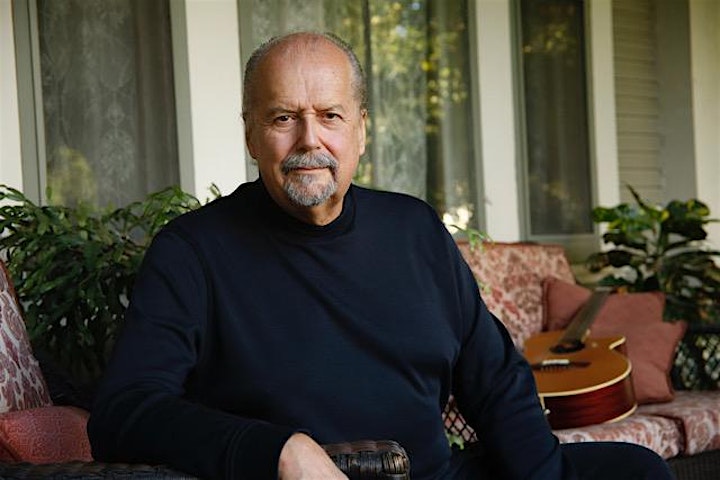 Among Eric's special guests will be Jill Whitney-Birk, direct from appearing with Eric in Cowboy & Widow at MN Fringe 2022, and well-known Twin Cities theater and music troupers, Carole Jean Anderson, Sally Reynolds and Sherry Minnick, who toured widely in popular vintage History Theatre productions after originating the roles in St. Paul.
The evening will also feature several short scenes from Plain Hearts and Down to Earth from his decades-long collaboration with History Theatre co-founder and original playwright-in-residence, the late Lance S. Belville.
Peltoniemi recalls, "In 1982, 40 years ago, I was invited by playwright Lance Belville and producer Lynn Lohr to collaborate on a new musical play called Plain Hearts at the History Theater in St. Paul. Little did I know it would set me on a four decades long path writing music and lyrics for the theater. Plain Hearts went on to become a regional hit, tour widely, win awards, have a professional run in Chicago, and have multiple restagings that continue to this day."
Audiences will hear many favorite tunes including "Tree of Life," from Plain Hearts, a production that won top honors in its debut season from the reviewers that formed the Twin Cities Drama Critics Circle. The song that honors prairie women's quilting arts has gone on to be covered by numerous recording artists.
Also joining Eric will be History Theatre's other Co-Founder/Producer/Director/Actor Lynn Lohr in from Northern California and Eric and Lynn's favorite behind-the-scenes colleague, Co-Producer/Production Manager Tom Berger, who nationally toured many of the shows they'll be highlighting.
A $5 per ticket discount is applied with any ticket sale of 10 or more general admission tickets.
Use Promo Code "Group" at checkout.