Socrates in the City Presents: Eric Metaxas Interviews Peter Thiel
About this event
SITC host Eric Metaxas welcomes special guest Peter Thiel for an interview event at the Union League Club.
Peter Thiel is an entrepreneur and investor. He cofounded PayPal, led it as CEO, and took it public; he made the first outside investment in Facebook, where he serves as a director; and he cofounded Palantir Technologies, where he serves as chairman. He has provided early funding for LinkedIn, Yelp, and dozens of startups, many run by former colleagues who have been dubbed the "PayPal Mafia." He is a partner at Founders Fund, a Silicon Valley venture capital firm that has funded companies including SpaceX and Airbnb. He started the Thiel Fellowship, which funds young entrepreneurs, and he leads the Thiel Foundation, which works to advance technological progress and long-term thinking. He is also the #1 New York Times bestselling author of Zero to One: Notes on Startups, or How to Build the Future.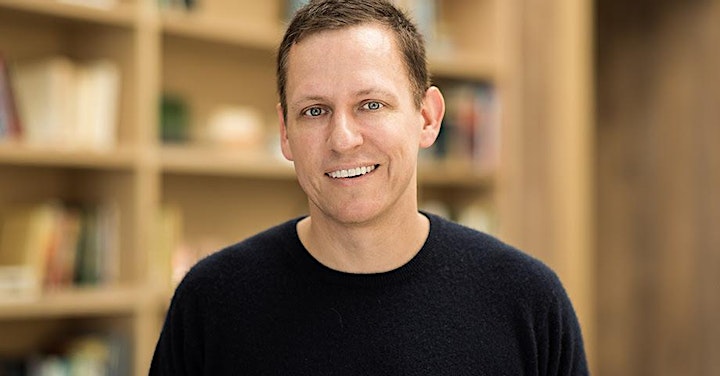 Event Details:
January 27th at the Union League Club of New York City
6:00 - 6:30 pm: Doors open, reception
6:45 - 8:15 pm: Main interview event (Peter Thiel will be present for this portion only)
Frequently Asked Questions:
What is the dress code?
The Club requires Business Attire for all persons; coat and tie for gentlemen (no jeans or sneakers).
Is my payment tax deductible?
Payments to Socrates in the City are not tax deductible.
What is the refund policy?
Unfortunately, we are not able to offer refunds, transfers, or reimbursement for tickets at this event.
Organizer of Eric Metaxas Interviews Peter Thiel at Socrates in the City
Socrates In The City is a Manhattan-based event series that encourages conversation about "Life, God, and other small topics" by featuring notable thinkers and writers such as Dr. Francis Collins, Rabbi Sir Jonathan Sacks, N.T. Wright, and Malcolm Gladwell. No question is too big—in fact, the bigger the better.  These events, hosted by Eric Metaxas, are both thought-provoking and entertaining, because nowhere is it written that finding answers to life's biggest questions shouldn't be exciting and even, perhaps, fun.