Eric McFadden and Kate Vargas are a fiery combination of soulful blues and folk rock fueled by freakish talent on guitar and vocals.
About this event
Universally respected by artists and adored by fans, Eric McFadden is a 10th degree black belt of the guitar. His arsenal of technique and tonal refinement combines to create an experience for listeners which is both otherworldly and deeply rooted to the center of the earth. He has a long list of credentials including as a touring member of George Clinton's Parliament/Funkadelic, Eric Burdon and The Animals, Stockholm Syndrome and recently with Anders Osborne. McFadden has also shared the stage with Bo Diddley, The Meters and Les Claypool. His past performances at the Crazy Horse have all been extremely diverse and volcanic.
A few years ago he found his soulmate in life and music in Kate Vargas. She taps in to a whole other paradigm of soul with a sultry vocal presence, a brilliant catalog of songs and serious guitar chops of her own. Brace yourself for a definitive testament to the power of soulful blues and folk rock as this pair of wild mustangs gallop across the plains of our sonic existence. They'll be recording a live album on this occasion with the legendary engineer Oz Fritz at the controls so you can be sure this will be something extra special. Not only that, but this show falls on Juneteenth – a date with heavy significance which will be channeled through this music in the most powerful way imaginable.
Keep in mind this is a full capacity show so thanks in advance for using your discretion if your health is at all in question.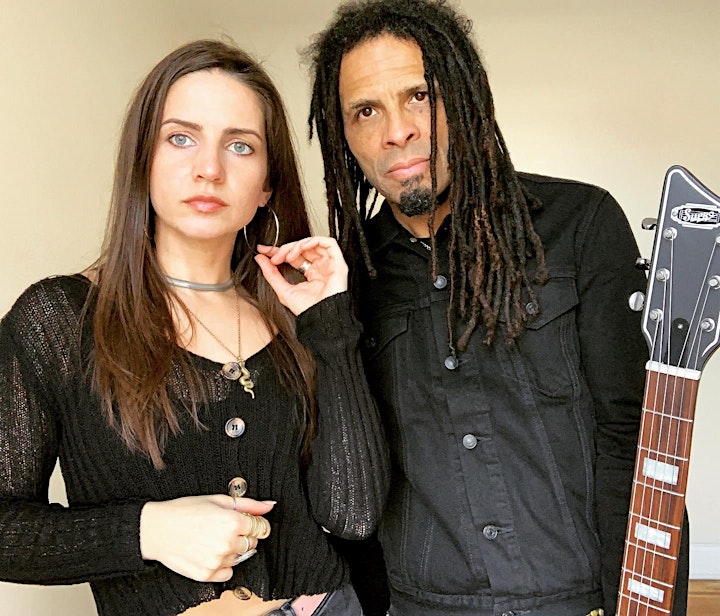 Performers
Date and time
Location
Refund policy