About this Event
"365" is part live music and part multimedia theater. With cinematic projections, Eric Davis tells the story of his yearlong songwriting journey and plays his favorite songs of the 365. It's a one man show that braves the subjects of depression and endurance, and dares to ask if there even is a bottom to that well we call creativity.
Eric Davis is your typical Los Angeles singer-songwriter, set apart only by his affinity for hurting himself with endurance challenges. Whether it's running 50 miles in 12 hours, eating all the cookies at your birthday party, or writing a new song every day for a year, he seems to keep finding new ways to explore and practice endurance. The fruit of his yearlong songwriting project is an 11-track album entitled "365" and the multimedia live performance under the same name. Hopefully whatever Eric does next is less painful than his previous exercises, but feel free to follow his socials to find out for yourself.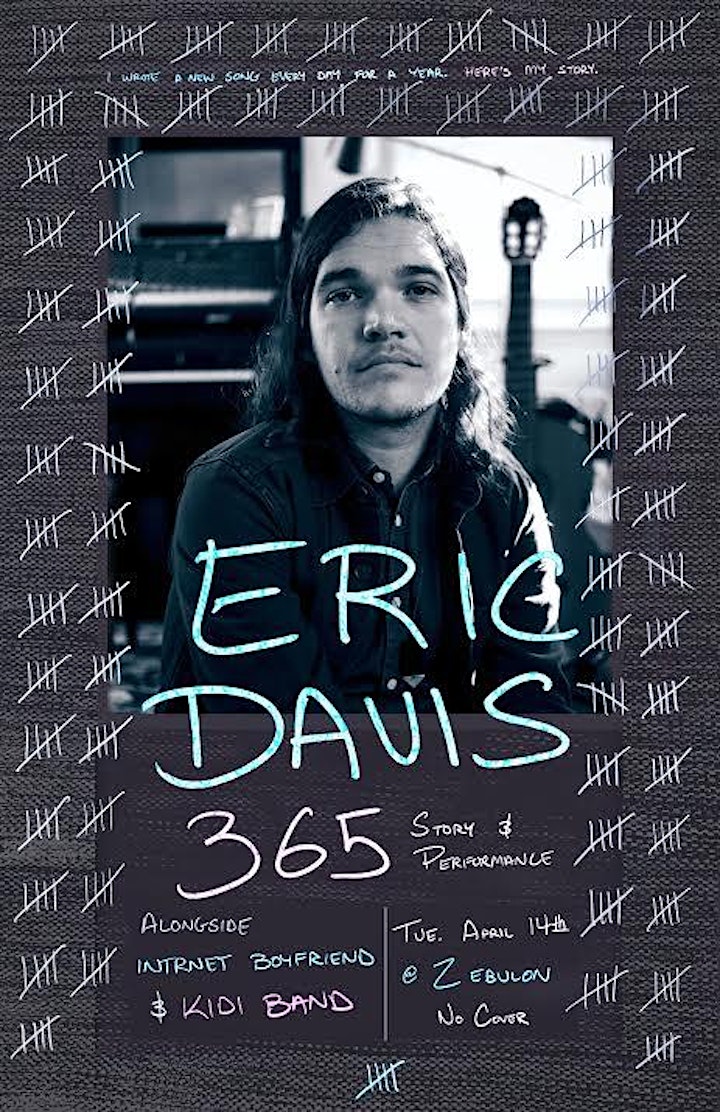 Kidi Band
Human-based beauty and emotion curators.
Music-based sonic multi-instrumental virtuosos.
LA-based acoustic poly-pop quartet.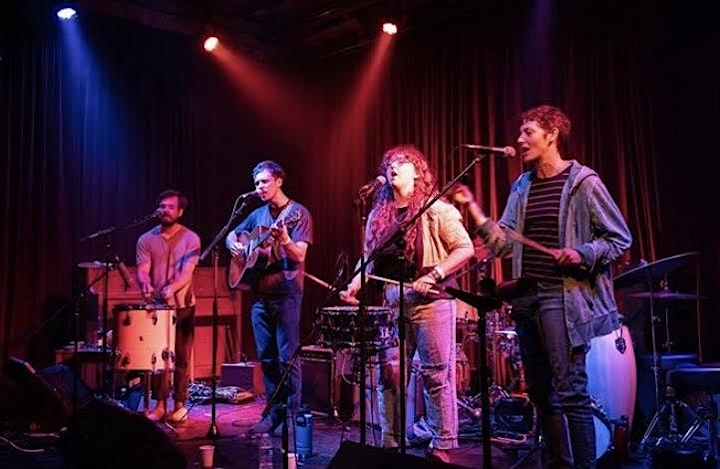 Intrnet Boyfriend
He's the artist who's record went #1 on limewire on Valentine's Day.
He's the only one on aim without an away message, because he's always there for you.
He's the boyfriend you've always wanted, but never thought to google search for.
He is, Intrnet Boyfriend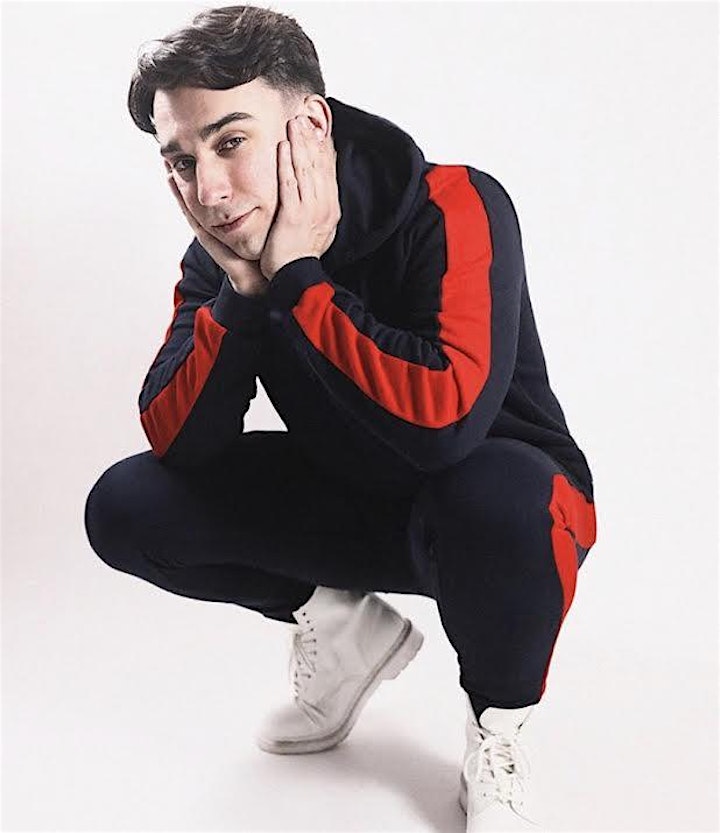 Performers
Date and Time
Location