About this Event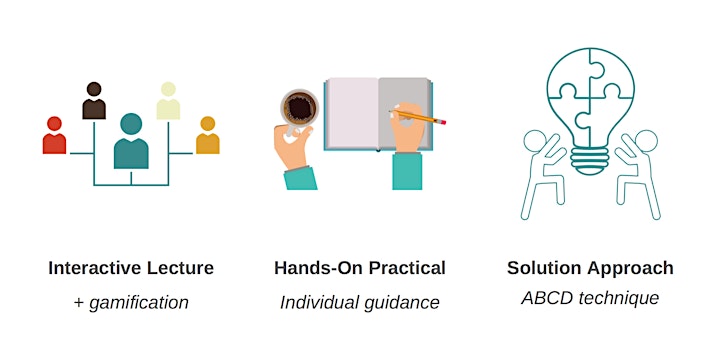 Description
This 2+3 days course will support the industry in implementing newly published Guidelines by Department of Occupational Safety & Health (DOSH) Malaysia on Ergonomics Risk Assessment (ERA) at Workplace. Participants will understand a full set of the guidelines and skill-able to comply the procedures; designing best ergonomic practices to support workplace operation and requirements.
Important note: To get enlisted as Ergonomics Trained Person at DOSH website, participants shall:
Attend training course
Receive attendance certificate
Conduct and submit assignment given within dateline
Assignment marked as completed by evaluator
Receive certificate of completion
Name list to be submitted to DOSH for enlisting
Course outcomes:
Awareness on the importance of ergonomic practices
Awareness on the effects of poor ergonomic practices
Understanding on Guidelines of Ergonomics Risk Assessment (ERA) at Workplace by DOSH
Skill to conduct the assessment (Initial ERA and/or Advanced ERA)
Skill to manage ergonomics at workplace towards best ergonomic practices
Course content (Initial ERA) - 2 days:
Introduction to physical ergonomics and DOSH ERA Guidelines
Procedure to correctly fill in and manage self-assessment form and complaint form
Use if ergonomic checklists (Musculoskeletal Assessment and ergonomics Risk Factors Assessment)
Ergonomics control measures, improvement and management program
Design practical ergonomic solutions
Course content (Advanced ERA) - 3 days:
Introduction to physical ergonomics and DOSH ERA Guidelines
Reviewing selected objective assessment tools (RULA, REBA, MAC, ART, ROSA, BORG, etc)
Ergonomics control measures, improvement and management program
Design practical ergonomic solutions
Acknowledgement as Ergonomics Trained Person:
To complete assignment given
Assignment evaluation done by Ergonomist
After satisfactory evaluation, it will mark as complete and we will notify to DOSH for potential Ergononmics Trained Person name list at DOSH website
Trainer: Ergonomist
Profile: Ammar Sam (MSc Ergonomics & Human Factors) has been practicing ergonomics for industry in the UK and Malaysia for 10 years and counting. He approaches various industries including process, manufacturing, electronics, healthcare, maintenance, servicing, office, corporate, oil & gas and automation - To name a few. As a full time ergonomics and human factors consultant, Ammar involves with specific needs of ergonomic requirements by complying clients' corporate and operation objectives, and timely budget. Assessment, training, workplace design improvement, injury management, error prevention, situational awareness and practical consultation are some parts of ergonomic program components to ensure good return of investment and most importantly, workers to work with better occupational performance. Ammar also has an interest in medical error prevention, having to lead the special interest group of healthcare human factors on voluntary basis.
Affiliations: Human Factors & Ergonomics Society Malaysia, HFEM (Auditor), Malaysia Standards in Ergonomics, MS (Committee), Malaysian Occupational Therapist Association, MOTA (Committee), Malaysian Society of Occupational Safety and Health, MSOSH (Member)
Who should attend:
SHO, supervisor, leader, executive, manager
Other professionals who will perform the assessment for the industry (occupational therapist, physiotherapist, SOCSO personnel, health executives, consultants etc)
Lecturers, tutors, researchers
Anyone who are interested in ergonomics
Inclusive:
Certificate of attendance (after training course ends)
Certificate of completion (after assignment submission)
Lunch and coffee breaks
Course materials
For any enquiry and registration, please call/whatsapp +6013 564 6212 (Pearl), +603 8320 8270 or email info@pipit.my.
Notes:
Alternative payment method - online, direct bank transfer or cheque (Named 'Pipit Consultant', #8601253539). For credit card, please follow payment process on this training weblink.
Full payment is required to reserve the seat.
Any change on venue will be informed as early as possible.
Pipit Consultant is an approved Training Provider in Ergonomics by DOSH, Malaysia.
This training is conducted by Ergonomist.
CEP Points - To follow DOSH CEP Guidelines, 10+10 points.