Description
The Society of Asian Scientists and Engineers (SASE) has partnered with Elevate to supercharge your leadership skills and synergize your career!
Elevate is a partnership with California State University - Fullerton, University of California - Riverside, University of California - San Diego, and Spectrum Knowledge.
The Elevate ERG Academy functions as the leading knowledge institute for Employee Resource Groups (ERGs). The ERG Academy produces leading-edge, innovative, and practical insights on ERGs. The Elevate ERG Academy synergizes the collective knowledge, best practices, and passion of ERGs across industries. The mission is to align ERGs to augment their organizations' success.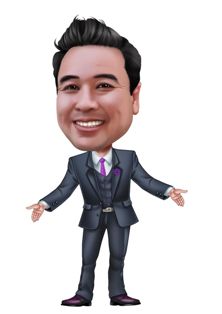 Vu H. Pham, Ph.D., will present Employee Resource Group Strategy Session: ERGs as Change Agents on Thursday, October 4, 2018. This ERG Strategy Session is a half-day ERG leadership development session which will help you to identify how you, as an individual, can have a bigger role in the growth and achievements of your organizations.
The goal of the program will be to:
DISCOVER strategies to increase the business value of employee groups

GENERATE new program ideas and tools to take ERG to the next level

EXPERIENCE peer-to-peer learning through best practice case studies

NETWORK with leaders like you from leading companies

LEARN researched based characteristics of successful ERG programs
Who Should Attend:
Asian Network and Affinity Group Members, Advocates and Leaders

ERG Program Managers

Diversity or HR Professionals

ERG Executive Sponsors
Additional Opportunities provided by the Society of Asian Scientists and Engineers (SASE):
The 2018 SASE National Conference and STEM Career Fair begins Thursday, Oct 4 and goes through Saturday, Oct 6. SASE is excited to host again in the Midwest at the Renaissance Schaumburg in Northwest Chicago, IL, and we are anticipating 3,000+ attendees. Not only does SASE host the largest Asian American conference and career fair in the U.S., but the attendees at the conference are truly top talent. The conference includes:
a STEM career fair of 80+ companies recruiting for full-time and internship candidates
professional and leadership development workshops - Thursday afternoon & all day Friday
networking opportunities with professional scientists and engineers
a Thursday Achievement Awards dinner for professionals - nominate your folks to be recognized by their peers
a Friday lunch keynote - Brian Wong, CEO Kiip
a Friday gala dinner featuring leadership and other awards
community service to give back to local community
SASEbowl (our collegiate competition), SASEtank (Business Pitch) and SASEhack (our hackathon)
Since you are there for the ERG Leadership Development, please join other Asian American leaders across the nation both at the collegiate and professional levels as we meet to Imagine, Innovate, and Inspire! For more information on the SASE National Conference and STEM Career Fair, please visit: https://conference.saseconnect.org/.