ERAU Delta Chi House Grand Opening and Founder's Day Celebration
Description
The alumni and undergraduates of the Embry-Riddle Chapter of The Delta Chi Fraternity are excited to celebrate the grand opening of our new house. We are the first to start Greek Row here at Embry-Riddle. We look forward to celebrating with you on Delta Chi Founders' Day weekend and ERAU Homecoming 2017.


Join the Facebook event to get live updates!
Dress Code: Semi-Formal
Cost: $100 + $6.49 Eventbrite Processing Fee = $106.49 per person
---
Tentative Weekend Schedule:
Friday Night:
Social Gathering - 7pm to 10pm - South Turn Lounge & Restaurant (1540 South Nova Road, Daytona Beach, FL 32114)
Saturday:
Alumni Ceremony - 11am to 12pm - House
Campus Tours - 1pm - Embry-Riddle
House Tours - 2pm to 4:30pm (Last one at 4pm) - House
Dedication - 4pm to 5pm - House
Official Dinner and Program - 5pm to 9pm - Embry-Riddle
Social Gathering - 10pm to 12am - The Roof at Joe's Crab Shack (1200 Main Street, Daytona Beach, FL 32118)
Sunday:
Farewell Brunch - 11am to 1pm - Tomoka Brewing Company (4647 S Clyde Morris Blvd., Port Orange, FL 32129

***Schedule is subject to change without notice.***
---
Wyndham Oceanwalk Room Discount: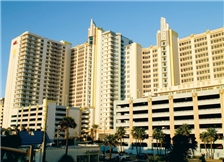 The luxurious Wyndham Oceanwalk Hotel is pleased to offer a 15% discount to our attendees. "Located in beautiful Daytona Beach, Florida, the spacious resort rentals offer an ideal beachfront location close to all the action, full modern amenities and plenty of activities for both children and adults. An ideal destination for a sunny Florida vacation with the family, this Daytona Beach resort is within easy walking distance to numerous opportunities for shopping, dining, entertainment and nightlife. A modern high-rise property situated on gorgeous grounds with breathtaking ocean views, Wyndham Ocean Walk offers an unbeatable beachside location that makes it easy to access all the attractions of Daytona Beach."
How to Book:
Book online at www.wyndhamoceanwalk.com and uses promo code "Reunion".

Call (866) 701-3950 and give the reservationist the promo code "Reunion".
Reservation Policy: A credit card is required to make a reservation at the time of booking and a one-night's deposit will be charged at that time.
Security Deposit Policy: A credit card is required at check-in to secure a $150 refundable security deposit.
Cancellation Policy: Except for Holidays and Special Events, reservations may be cancelled without penalty up until 12:00am three (3) days prior to arrival. Reservations cancelled less than three (3) days from the day of arrival will be charged a cancellation fee equal to one night's stay plus tax. No Shows and early departures will not receive any refunds, they will forfeit 100% of the balance.