INDO-AMERICAN ARTS COUNCIL, INC. PRESENTS 2021 ERASING BORDERS DANCE FESTIVAL SEPTEMBER 22-26, 2021
About this event
IAAC has announced its annual Erasing Borders Dance Festival, from September 22-26, 2021 at 8:30 P.M. EST. Now in its 14th year, the Erasing Borders Dance Festival will be all-virtual in its presentation. Ten artists trained in Indian dance forms from across the world will be brought together in a virtual borderless festival. The dance festival is one among Indo-American Arts Council's other flagship events featuring music, film, and literature, all dedicated to furthering the knowledge and living practices of the arts of the Indian sub-continent. More information is available at iaac.us/erasing-borders-dance-festival-2021/
A full schedule of the 2021 Erasing Borders Dance Festival follows:
*Sept 22, 2021*, Wednesday,
Rukmini Vijayakumar in Bharatanatyam, Preethi Athreya in Contemporary, Sonali Skandan in Bharatanatyam
*Sept 23, 2021*, Thursday, Kalbeliya World Rajasthani folk, Kalamandalam Adithyan Kathakali
*Sept 24, 2021*, Friday,
Kaustavi Sarkar Odissi,
Jyotsna Vaidee Bharatanatyam group
*Sept 25, 2021*, Saturday,
Vaishali Trivedi Kathak group,
Bindu Rajendren Mohiniyattam, Meera Sreenarayanan Bharatanatyam
*Sept 25, 2021*, Saturday,
Morning workshop:
Dr. Krishnakali Dasgupta Manipuri
*Sept 26, 2021*, Sunday,
Morning workshop:
Aakansha Maheshwari Rajasthani folk workshop.
Register here to get festival updates and concert livestream links. The concerts will be available to playback till October 6 2021.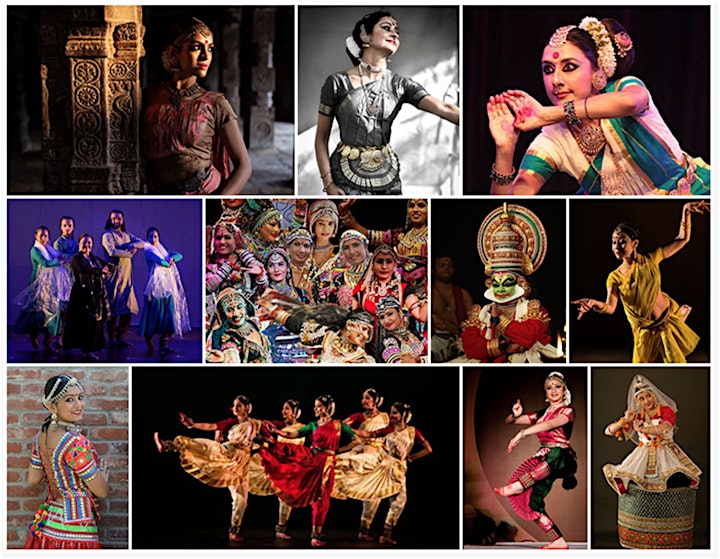 Organizer of Erasing Borders Dance Festival 2021
The IAAC supports all the artistic disciplines in classical, fusion, folk and innovative forms influenced by the arts of India. We work cooperatively with colleagues around the United States to broaden our collective audiences and to create a network for shared information, resources and funding. Our focus is to help artists and art organizations in North America as well as to facilitate artists from India to exhibit, perform and produce their work here. The IAAC is a 501(c)(3) tax-exempt organization. All donations are tax-deductible to the fullest extent allowable by law.