ERADA Session 6: Social Responsibility and Entrepreneurship | المسؤولية الم...
Description
Topic Title: Social Responsibility and Entrepreneurship | المسؤولية المجتمعية وريادة الأعمال
Description: The story of how a social Qatari advocate is changing lives with her entrepreneurial and humanitarian work | قصة سيدة قطرية مهتمة بالمسؤولية المجتمعية وكيف تأثر في حياة الغير عن طريق عملها الإنساني والريادي
Speaker: Mrs. Fatima Al-Mohannadi | السيدة فاطمة المهندي
Title: Co Founder of Ghaya Management Training | مؤسسة غاية للتدريب الاداري
Date: Nov 19 2017
Time: 12:00-1:00
Location: C219, College of Business & Economics (H08)
Language: Arabic
*** Females Only ***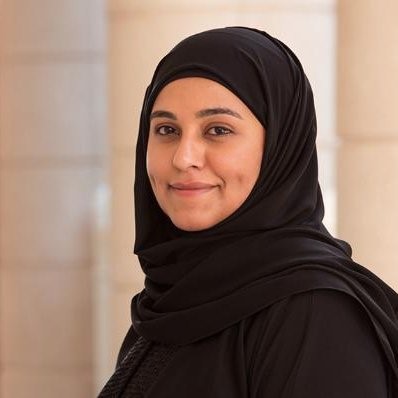 ABOUT ERADA
ERADA is a unique entrepreneurship training program delivered by the Center for Entrepreneurship at the College of Business & Economics at Qatar University. The objective of the program is to attract Qatar University students and alumni from all backgrounds and disciplines to learn about entrepreneurship. The vision is to be the top educational entrepreneurship program in Qatar that inspires, educates and drives future entrepreneurs towards success. Unlike other entrepreneurship programs, ERADA is an introductory level, highly interactive program tailored for primarily students interested in learning about entrepreneurship. There is no necessary background knowledge in business or prerequisites to join the program. All what is required of the attendees is the "ERADA" or the determination to learn and explore how entrepreneurship can benefit their career.
برنامج إرادة هو برنامج تدريبي في ريادة الأعمال يتم تنفيذه من خلال مركز ريادة الأعمال في كلية الادارة و الاقتصاد في جامعة قطر. و يهدف هذا البرنامج الى إستقطاب طلاب وخريجي جامعة قطر في مختلف البرامج الدراسية و ذلك لتعلم مهارات ريادة الأعمال. و يامل المركز في ان يكون برنامج إرادة من أفضل برامج ريادة الاعمال في قطر و ذلك في تحفيز، و تعليم ودفع رواد الأعمال نحو النجاح مما يساهم في دعم جهود التنمية في دولة قطر. و يتميز برنامج ارادة في ريادة الاعمال عن غيره من البرامج بانه يركز على أساسيات ريادة الأعمال من خلال منهج تدريبي متميز و ليس اكاديميا بحتا ، بل هو مصمم خصيصاً ليتناسب مع احتياجات طلاب وطالبات جامعة قطر. و لا يتطلب البرنامج ايه معلومات مسبقة أو خلفيه في الاداراة من اجل التسجيل في برنامج ارداة. ، الا ان البرانامج يتطلب ان يتوافر لدى المشاركين الإرادة والتصميم و الرغبة في تعلم ريادة الأعمال حيث يمكن ان ينعكس ذلك على مسار حياتهم المهنية