Description
ERA Winter 2020 Applications Now Open!


Founders - if you're thinking about applying to our Winter 2020 program, please join us on Tuesday 10/22 for an AskMeAnything with our panel of ERA founders and the opportunity to pitch your startup.

ERA is now accepting applications for our Winter 2020 accelerator program. ERA invests $100K in seed funding with potential follow-on funding and gives entrepreneurs access to NYC's largest mentor network of 500+ industry leaders and the strongest alumni network of 190+ companies.
Application Deadline: Oct 28, 2019
Program Start Date: Jan 13, 2020
Program End Date: May 1, 2020
Apply to meet us for office hours
ERA Highlights:
* Forbes: ERA is one of the top 10 most-active seed investors globally
* Inc: Two ERA companies in the list of 10 Fastest-growing companies in New York
* Crunchbase: ERA is one of the top 10 seed investors for female founders worldwide
* $100,000 initial investment with potential follow-on funding
* 4 months of free collaborative office space in NYC
* Largest Mentor Network in NYC: 500+ mentors
* Most Hands-on Accelerator: Work Daily w/ Full-Time Staff, Venture Partners, Alumni Mentors and Industry Experts
* Unparalleled Community: NYC's Strongest Post Program Support and Alumni Network of 190+ companies
Our Alumni:
* Raised $450M+
* Combined valuation of $2B+
* 40% of startups from our first cohort have already been acquired
Join us and let's build the next billion dollars of NYC startups together!
Meet us at one of our upcoming events:

• ER134 (9/3): https://er134.eventbrite.com
• Founders Panel & Startup Pitch Night - September (9/18): https://septemberpitchnight.eventbrite.com
• ER135 (10/1): https://er135.eventbrite.com
• ERA Female Founders Night (10/9): https://femalefoundersnight.eventbrite.com
• Ask Anything Webinar: Applying to Accelerators with ERA (10/14): https://erawebinar.eventbrite.com



Special thanks to our host and sponsor EY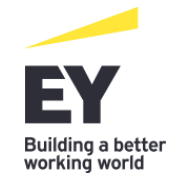 Organizer of ERA: Founders Panel & Startup Pitch Night (October)