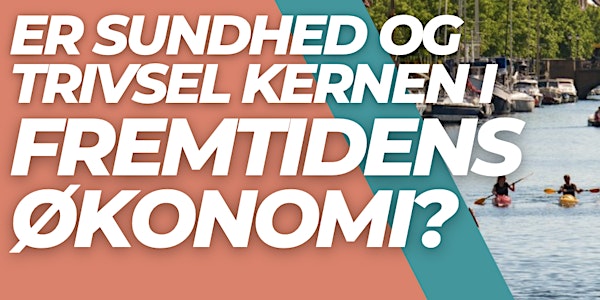 Er sundhed og trivsel kernen i fremtidens økonomi?
Vær med 25. november og lær mere vejen mod en økonomi i og med trivsel - og giv dit bidrag til en dansk udvikling mod fremtidens økonomi.
By Komiteen for Sundhedsoplysning
Date and time
Fri, Nov 25, 2022 9:00 AM - 12:00 PM CET
Location
Danske Regioner 22 Dampfærgevej 2100 København Denmark
About this event
Wellbeing Economy Denmark arbejder for at sætte fokus på koblingen mellem økonomi og trivsel. En economy of wellbeing er en økonomi, hvor BNP suppleres med sociale, sundheds- og trivselsmæssige mål. Internationale erfaringer viser, at dét er sundt for både mennesker, miljø og for samfundsøkonomi.
Wellbeing Economy Denmark prøver sammen at skabe overblik ift data, potentialer og samarbejdsmuligheder, der kan hjælpe Danmark til at følge New Zealand, Canada, Finland, Skotland, Island og Wales i at skabe mål, metoder og sprog for trivselsøkonomi.
Hør og mød eksperter fra Danmark, Skotland og New Zealand og vær med i workshop, hvor du kan være med til at forme rammerne og målene for fremtidens økonomi.
Se hele programmet og mere materiale om trivselsøkonomi her: www.wellbeingeconomy.dk