Description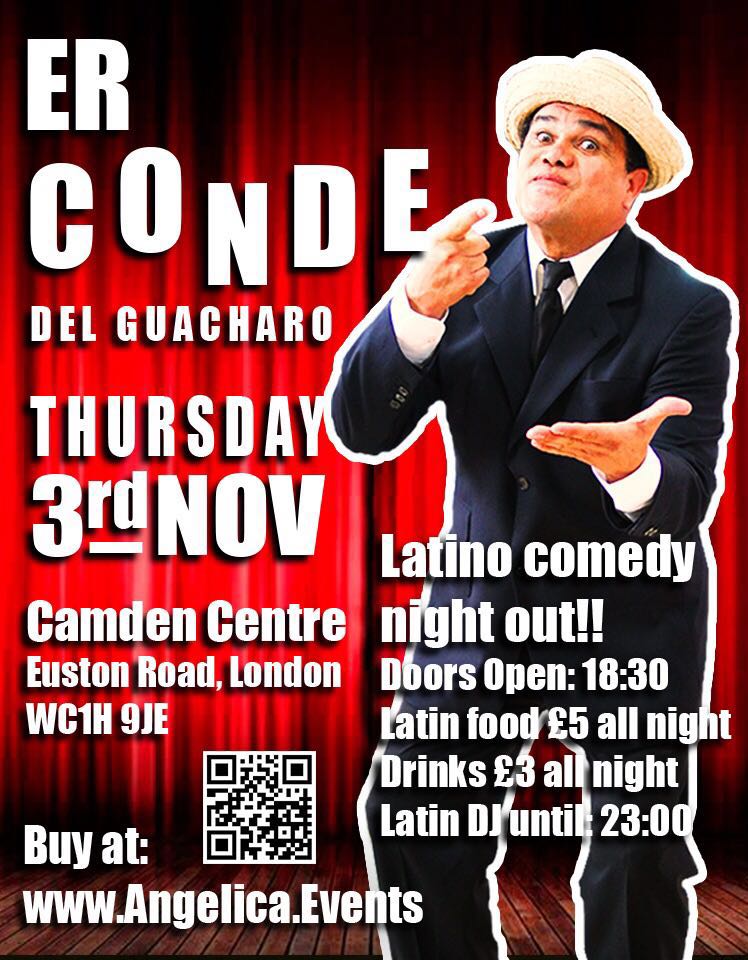 Er Conde del Guacharo viene a Londres or una sola noche y qeremos invitarles a que disfruten de esta maravilloso evento.
Noche de comedia latina!!!

Entradas online: www.angelica.events

Punto de venta: Angelica Coffee (Newington Green)
6 Ferntower Road. N5 2JG

Mas informacion: 020 7686 0091
email: info@angelica.events

_____________________________________________

Er Conde del Guacharo is coming to London for one night only and we want to invite you to attend and enjoy this wonderful show.
Latino Comedy night out!!!!!
Order tickets here or

online at: www.angelica.events

Order in person: Angelica Coffee (Newington Green)
6 Ferntower Road. N5 2JG

More information: 020 7686 0091
email: info@angelica.events