Equity Out Loud - Collective Frequencies for the Future | 2019 CIRCLE Café
Description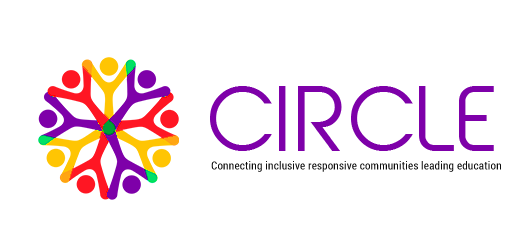 The 2019 CIRCLE Café is an opportunity for our community to move through the static and create connections for sustainable change through CIRCLE's "un-conference" Café. The 2019 conference is themed, Equity Out Loud - Collective Frequencies for the Future.
This year's speakers will focus on how to improve our education system to promote diversity and inclusiveness, the role of the community in creating systems of change, and cross cultural dialogue through the arts and academia. This year's line up is sure to engage your heart, soul, and mind.
Please note: Promo/access codes can be entered after you select the "Tickets" button by clicking "Enter promo code" above the first registration type.
---
This year's speakers include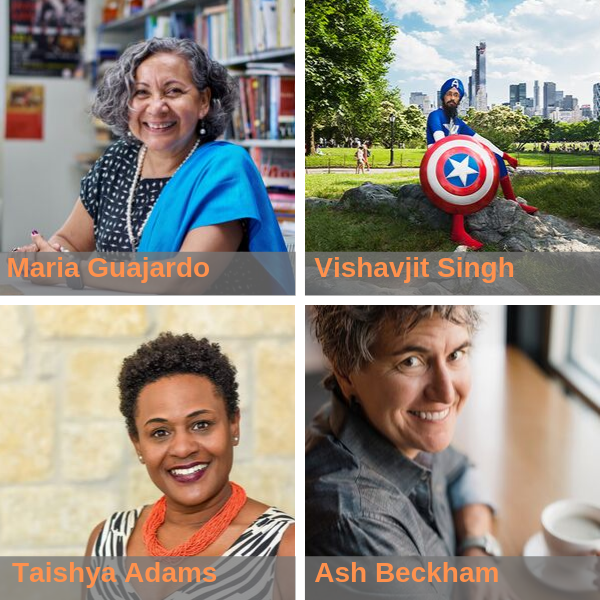 Maria Guajardo, Ph. D, Vice President and Professor at Soka University, Tokyo, Japan. is Vice-President and Professor at Soka University, Tokyo, Japan. She was the first female dean and the first non-Japanese to serve in this capacity. Her area of expertise is leadership, with a focus on women, global citizenship, and leadership development. Prior to her arrival in Japan, Dr. Guajardo served as an educational leader in Denver, Colorado, providing leadership in city and state government, and nonprofit organizations.
Vishavjit Singh (aka Captain America), Sikhtoons, is a New York City based cartoonist, writer, performance artist. He challenges stereotypes, expounds the core virtues of our nation's diversity and tell stories to find deeper connections beyond what meets the eye. In order to challenge what it means to be 'American,' he has donned the uniform of quintessential American superhero, Captain America, on the streets of many American cities. His message and work have been featured by a number of news outlets, including the New York Times, NPR, BBC, The Atlantic, Huffington Post, The Guardian and Time Magazine. His work is guided with the deep belief in the inter-connectedness of our stories.

Taishya Adams, Senior Education Consultant at American Institutes for Research (AIR), is a passionate and dedicated servant leader in educational equity with over 20 years of experience across the country and the globe. Currently, Taishya works at the American Institutes for Research (AIR) as a Senior Education Consultant, building skills and knowledge among educators that focus on educational policy, research and practice in the midwest. Taishya was recently appointed by Governor Jared Polis to serve on the Colorado Parks and Wildlife Commission.
Ash Beckham is a bold, dynamic presenter who speaks about empathy, respect and the power of having real conversations. HerTEDx talks have gone viral with more than 10 million YouTube views. Significantly, her message has also become a topic of global discussion. Ash reaches millions every day as her inspiring speeches are experienced in classrooms, boardrooms and auditoriums around the world.
---
Looking for the 2019 STAMP Conference? Registration opens on September 6th here!