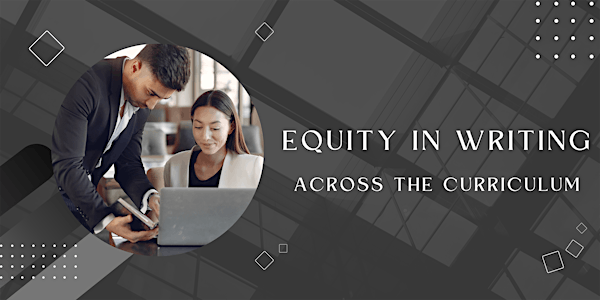 Equity in Writing Practices and Information Literacy Across the Curriculum
Join CSUSM, Palomar & MiraCosta, for a mini-conference on Equity in Writing Practices and Information Literacy Across the Curriculum
About this event
Reshaping Writing Assessment Across the Curriculum to Serve Students in a Socially Just Manner
This presentation will engage and challenge participants to interrogate their biases associated with assessment in efforts to develop and implement antiracist and socially just classroom assessment practices. Dr. Tinoco will share examples from her work at Texas A&M University-San Antonio in working towards developing an antiracist writing program and providing ways to build the capacity for this ongoing work.
Lizbett Tinoco, Ph.D. Texas A&M University-San Antonio
Student Panel
Hear from student panel about barriers and how instructors can helped them
Collaboration on Solutions
Analyze and discuss practices to implement in the classroom
Note: Faculty from each campus will be eligible to receive a prize for participation.