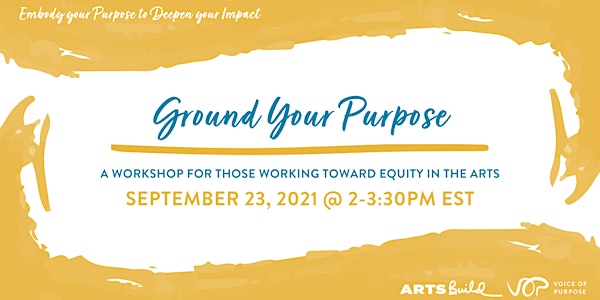 Equity In The Arts : Ground Your Purpose
Ground your Purpose This is a follow up workshop to the opening presentation at Arts Build's Equity in the Arts Conference that took place
About this event
Ground your Purpose
This workshop is designed to support those who are striving to deepen the impact of their work in transformative community arts engagement. We will be working with the core principles of Purpose Rooted Arts Education (1. Identity & Authenticity, 2. Equity & Inclusion, 3. Healing & Well-Being, 4. Creativity & Technique) as a way to guide our journey of personal and professional growth as community arts professionals (arts educators, administrators, and funders).
We will be working with a resource guide and worksheet which you can find here. Please complete the worksheet before attending the workshop. You will not be given a lot of time to work on the worksheets during the workshop itself - there will be more time allocated for discussion & unpacking of the questions asked in the worksheets. So you will have a much richer experience if you do the worksheets ahead of time!
This is a follow up workshop to the opening presentation at Arts Build's Equity in the Arts Conference that took place on Sept 10. If you missed it, the recording can be found here.
Those who were not at the initial conference are still welcome to attend!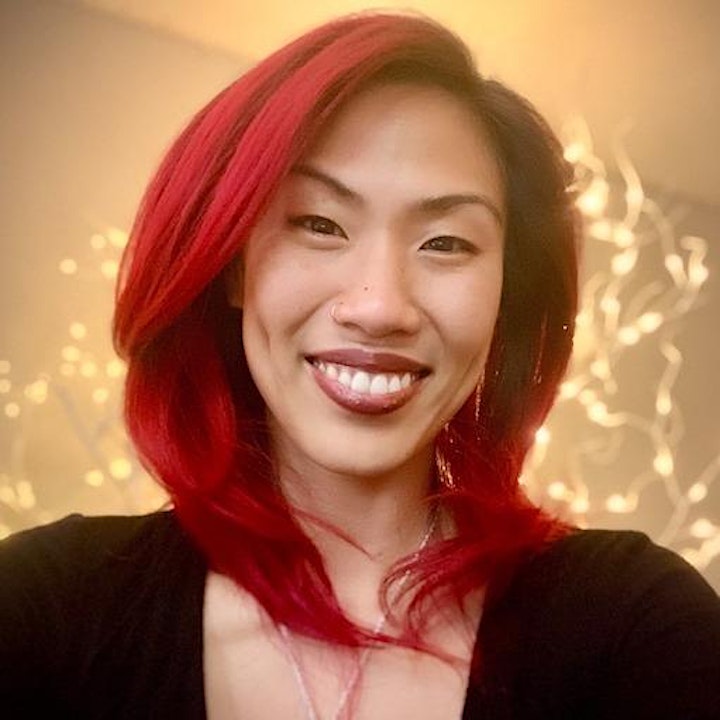 Phoenix | Sun Park
Phoenix a.k.a Sun Park is the Founder of Voice of Purpose. She has been a leader in community arts as an artist-educator and organizer since 2005.
Phoenix has been blazing a path in arts education through the development of Purpose Rooted Arts Education as a pedagogical framework, and has worked with thousands of students of all ages from primary to post-secondary schools, as well as in grassroot community settings.
Sun has played key leadership and co-creational roles with several respected and award-winning community arts organizations in Canada; and has served on Grant Review committees for municipal, provincial, and independent arts funders.
Sun holds an Artist Educator Mentor certificate from the Royal Conservatory of Music, a bachelor's degree in International Development from York University, and did her graduate studies at the Integral Healing Centre of Toronto in the fields of Psychotherapy, Bio-Energetic Therapy, and Energy Healing. Phoenix's artistic practices include spoken word poetry, singing/songwriting, visual arts, and Brazilian Zouk dance.
Phoenix's true inner purpose and calling is to guide artists and educators to embody a greater place of authenticity within themselves. This includes training Artist-Educators and Arts Organizations to use Purpose Rooted Arts Education as a tool to empower themselves, their learners and communities through the Arts. Originally born in Korea, Phoenix is now based in Toronto, ON and Atlanta, GA.
Website: http://voiceofpurpose.org/
Linkedin: https://www.linkedin.com/in/sunthephoenix
Facebook: https://www.facebook.com/voiceofpurpose.education
Instagram: https://www.instagram.com/voiceofpurpose.education