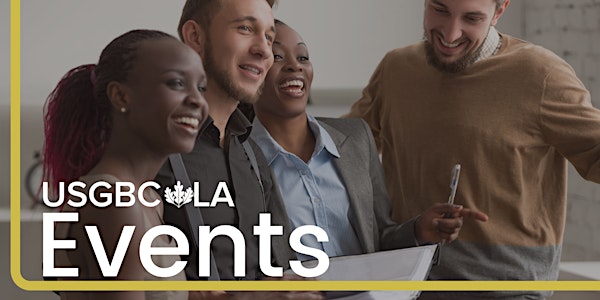 Equity in Project Planning: A Critical Step to Increasing Community Impact
Join us for an informative webinar session on DEI best practices from the organizational level to the community level.
Refund Policy
Contact the organizer to request a refund.
Eventbrite's fee is nonrefundable.
About this event
In our buildings and cities, equity in design means rethinking the approach to the overall project planning process. Our built environments must represent, reflect, and emphasize justice and inclusion for all. That means including a diversity of voices at every level of a project design, from the planning process to community engagement. During this webinar, learn how embedding equity in the project planning process will strengthen your commitment to diversity, equity, and inclusion (internally and externally), increase community impact, and promote healthier built environments for all.

Joshua A. Foster, NOMA, Assoc. AIA, is an award-winning architectural designer and Community Design Consultant specifically for his commitment to community outreach and engagement relating to the built environment. He spent the early years of his career focusing on the design and construction of affordable and market-rate housing projects in Los Angeles County while building on his education in Real Estate Development. Combining that with his connections within the small business and entrepreneurial ecosystem of LA, Joshua transformed his experiences into the founding of JAF Creative Solutions, LLC— a community-impact focused strategic partnership and communications consultancy firm.
Beyond his day to day work, Joshua is also an Adjunct Professor in the architecture department at East Los Angeles College, a board member of the Long Beach Community Design Center, the NOMA National Historian, a high school football coach, and a musician. A native of the Philadelphia area, Joshua is a graduate of both Columbia University and the University of Southern California with a B.A. in Architecture and Sustainability and an M.Arch in Architecture with a Real Estate Development Certificate respectively.

Seandra R. Pope is a strategy consultant and trusted advisor. She is the Founder and Chief Executive Officer of Rooted Group, a boutique consulting firm that provides strategic planning and executive coaching services in the areas of racial equity and diversity, issue advocacy, partnership development, and stakeholder engagement.
As a veteran public policy advocate, Seandra has expertise in developing and implementing effective strategies that are anchored in systemic analysis and that solve complex problems for a diverse array of clients across different issue sectors.
Seandra has dedicated her career to facilitating opportunities that forge and deepen partnerships between policy advocates and their stakeholders in order to ensure diverse voice and perspective in the energy and climate movement.
Interested in joining the USGBC-LA Community?
USGBC-LA advances the passions and elevates the expertise of our members through curated community groups. Learn more about our member groups, and open doors to collaborating with a network of authentic, purpose-driven advocates.
We look forward to having you be a valuable part of our organization -- volunteering alongside our passionate members to be a change maker in your local community!
Your support is crucial in helping us advance and continue our initiatives to transform Southern California into a more sustainable region for all! Donate now!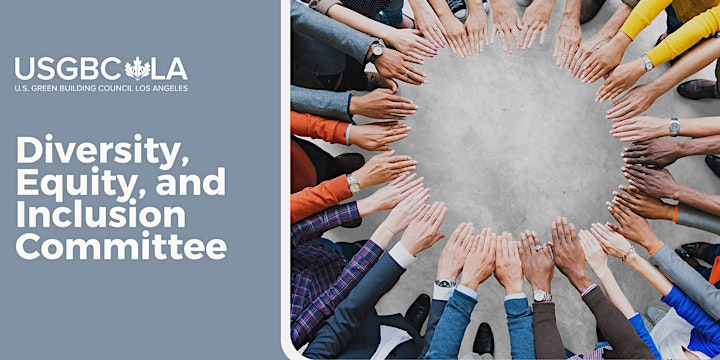 The USGBC-LA DEI Committee was formed to design and integrate DEI opportunities in every program and effort the USGBC-LA is involved with. The DEI Committee is committed to cultivating and launching an approach to diversity, equity and inclusion that is at the core of our mission and vision. Our initiatives include, but are not limited to, vendor resource lists, training programs, job fairs, internship programs, mentoring, green and affordable housing advocacy, funding green community projects, and sustainability consulting.