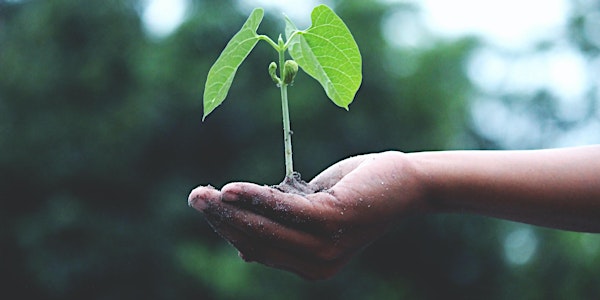 Equity in Conservation and Outdoor Recreation (E.C.O.R.) Summit for Action
E.C.O.R. Summit for Action is an event for thought-provoking discussions around the intersection of equity and inclusion in environment
Refund Policy
Refunds up to 30 days before event
Eventbrite's fee is nonrefundable.
About this event
The Equity in Conservation and Outdoor Recreation (E.C.O.R.) Summit for Action is a one-day event for thought-provoking discussions around the intersection of equity and inclusion in environmental conservation and outdoor recreation movements. The outdoors should be a place of healing and enjoyment for all. However throughout American history, people of marginalized identities have so often been underrepresented or intentionally excluded from the conservation and outdoor narratives. These inequities are the result of complex social and economic factors that include but are not limited to explicit racism and segregation. Understanding the history and impacts of racism, sexism, ableism in the parks and greenspaces in our communities can only serve to improve the benefits of green spaces to all people. Join us for a frank discussion on issues that those with marginalized identities face in the movement to enjoy and preserve wild and scenic places.
This year, the summit will be held virtually. This event facilitates thought-provoking discussions and provides solutions-based recommendations for Justice, Equity, Diversity, Accessibility and Inclusion in organizations. Summit for Action brings together leaders and key stakeholders, and features a mix of planned conference sessions and facilitated group deep dives intended to help organizations build diverse workplaces and increase community impact.
The Summit will host thought leaders on equity, diversity and inclusion in the outdoors who will engage in dialogue and agenda-building sessions. There will also be small group sessions and opportunities for collaboration to design real world solutions.
Summit Date/ Time:
Date: Friday Aug 13th
Time: 8 am – 3 pm PT, 9am-4pm MT, 10am- 5 pm CT , 11am-6 pm ET
Workshop Cancellation Policy: In the unlikely event that the summit is cancelled, all confirmed participants will be notified immediately and receive a full refund (minus the payment system fees).If a participant chooses to cancel their confirmed registration, or cannot or does not attend the workshop, the following refunds will apply:The registered participant may invite another person to substitute their place in the workshop (in which they are registered) at any time at no charge;If notice is received 20 or less days from the scheduled starting date, no refund will be offered; and If notice is received 21 or more days from the scheduled starting date, a 50% refund will be offered. If you wish to discuss these policies and expectations, or have any questions, please contact the team at ecoinclusive.
Otherwise, we look forward to seeing you on the day!