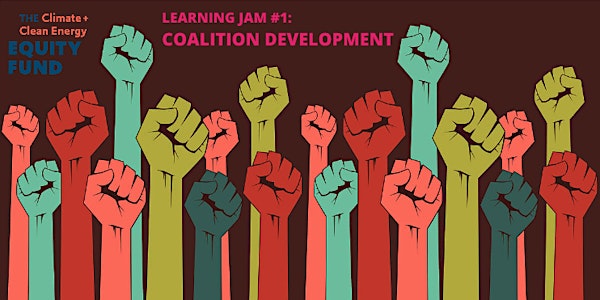 Equity Fund Learning Jam: Coalition Development
Jam with organizers from NM, FL, PA and VA and learn the in's and out's of statewide coalition development.
About this event
Over the past few years, the Equity Fund has been fortunate to support grantee partners as they begin or grow their leadership in climate and clean energy justice work, not just individually but collectively. As we support more grassroots organizing groups in more states, there is an opportunity to highlight the growth, accomplishments, and lessons learned by our cohort partners and coordinators. Join us on August 19th for the first of three learning jams, to hear first-hand from the coordinators and anchor organizations of the Power 4 New Mexico, Florida Climate Equity Cohort, Pennsylvania Climate Equity Table, and the Virginia Climate Equity Working Group about their experiences, successes, challenges, and opportunities to advance equitable climate solutions and investments.