Equity and debt in real estate. Why 'alts' are a good investment in turbulent times like COVID-19
About this event
Traditional investment advice suggests that, as you approach retirement, your overall investment mix should weigh toward wealth preservation and risk mitigation.
Private debt offerings offer predictable cash flow, relatively short target duration, and a higher target return than many fixed income alternatives in the public market.
With equity investments, the investor is a shareholder in a specific property, and their stake is proportionate to the amount they have invested. Returns are realized in the form of a share of the rental income the property generates, and Investors may also be paid out a share of any appreciation value if the property is sold.
Join us for a timely webinar on Wednesday, February 3, 2021, at 11:00 AM, with speaker Roger P. Shreero, Managing Director- Cantor Fitzgerald & Co., as he makes the case for why Equity & Debt in Real Estate may be right for your investment objectives and why now is the opportune time to explore your options.
Guest Speaker
Roger P. Shreero
Managing Director- Cantor Fitzgerald & Co.
Roger Shreero is a Managing Director with Cantor Fitzgerald & Company and Head of Acquisitions for the company's flagship REIT, Cantor Fitzgerald Income Trust. Mr. Shreero is a 25-year veteran of the capital markets and real estate industries with extensive experience in net-leased real estate investment, built-to-suit financing, corporate sale-leasebacks, and multifamily acquisitions.
Prior to joining Cantor Fitzgerald, Mr. Shreero served as Managing Director and Group Head of Wachovia/Wells Fargo's Corporate Real Estate and Timber Group where he oversaw the origination and structuring of over $18 billion of corporate real estate transactions, including acquisition and recapitalization financing, sale-leasebacks and net lease acquisitions, CTL financing, synthetic leases, and structured timber notes. He also ran the bank's market leading qualified intermediary services business.
Mr. Shreero holds a B.S. in Finance and a B.S. in Multinational Business from Florida State University and a M.S. in Finance from Georgia State University.
Organizer of Equity & Debt in Real Estate. Why 'Alts' are good during times like COVID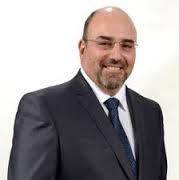 Hi, I'm David Ortiz. I help homeowners and retirees protect what they have through living trusts, estate planning and sound investing. So you'd like to know more about me? That's understandable. Well here goes…
I have a beautiful, supportive family, an adoring wife and 2 wonderful children. Both of my sons, Gabriel and Elias, are currently being mentored in this business. I'm a licensed Investment Advisor Representative and have been in business since 1988. I have spent nearly three decades in the financial services profession helping individuals and couples in or nearing retirement better understand and prepare for the challenges associated with the ever changing financial landscape.
To date, I've helped over 3,000 clients with their financial or estate planning needs (in most cases both); which gives experience that is rarely seen. I hold my Series 65 and Life & Health licenses, and I have a proven track record of helping clients successfully align assets with objectives to leverage and manage investment portfolios that will weather the market fluctuations. I am well-known speaker in the greater Los Angeles area. I frequently host educational workshops in the community on a variety of financial and retirement topics. I attended college at LA Trade Tech and El Camino College. I now serve as president of David Ortiz Advisors, Inc.