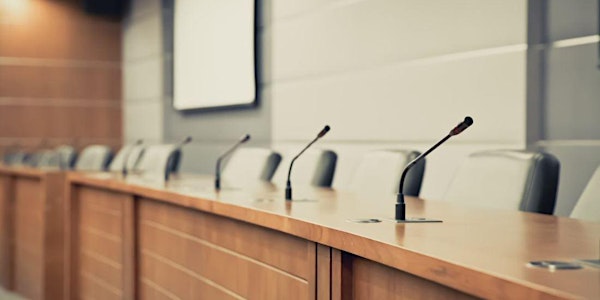 Equity Connect! Centering Equity in School Boards & District Leadership
EquiLearn Virtual Roundtable: Equity Connect! Centering Equity in School Boards & District Leadership
About this event
1:00 PM-2:00 PM EST
12:00 PM-1:00 PM CT
11:00 AM-12:00 PM MT
During this Equity Connect! session, our guest district, Ferndale Public Schools (FPS), will discuss how they leveraged their partnership with the MAP Center, highlight tools and resources that strengthened their work, and approaches they took, in partnership with the MAP Center, to build the capacity of their district leadership and school board, and to develop an equity-focused strategic plan.
About the Equity Connect! Series
The Midwest and Plains Equity Assistance Center (MAP Center) is funded by the U.S. Department of Education and offers high quality, responsive technical assistance services to public education agencies across a 13-state region. Equity Connect! is a virtual event where districts and/or state agency partners share how they have leveraged MAP Center resources, experiences, and partnerships in pursuit of their equity goals. This series is intended to provide further insights to public schools, districts, and state departments broadly. Additionally, to support teacher and leadership education program students and faculty in advancing their learning regarding authentic, practice-based equity obstacles and avenues experienced by our partners. Within this virtual convening, partners will introduce their rationale for partnering with the MAP Center, outline goals of the partnership, highlight one key MAP Center resource they have utilized in their equity work, and present key approaches to optimize transformative change towards equity.
Accessibility questions for all events, please contact the center at (317) 278-3493 or email at glec@iupui.edu. All accommodation requests must be made within two weeks of event date.