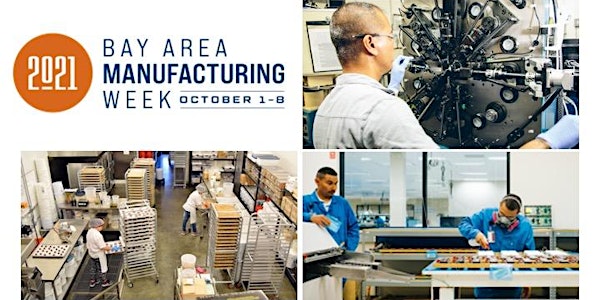 Equitable Job Creation for Manufacturing's Future
Bay Area MFG Week is here! Start the week with a conversation about the future of manufacturing and its capacity for equitable job creation.
About this event
To kick off Bay Area MFG Week 2021, the Bay Area Urban Manufacturing Initiative is hosting a panel of sector leaders to discuss manufacturing workforce development strategies that connect communities, particularly those of color, to manufacturing jobs. Before COVID, there were 2.4M job openings projected between now and 2028; given manufacturing's central role in COVID recovery, renewed focus by the Biden/Harris administration, and the family-wage paying job it creates, we want to discuss strategies to connect communities to manufacturing jobs from multiple perspectives. Our panelists will discuss how cities can support communities with the training and wraparound services they need to thrive in the new manufacturing ecosystem.
Who
Presenters:
Brittany Becker, MAGNET
Barrie Hathaway, JobTrain
Brandon Jewell, Sonoma CTE Foundation
Tina Kapoor, City of Fremont
Moderator:
Annelies Goger, Brookings Institute