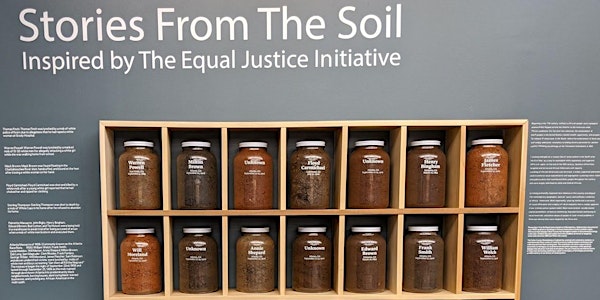 Equitable Dinners present Stories From The Soil
ART AND CONVERSATION TO CONNECT WITH OTHERS AND WORK TOWARD A FUTURE OF HOPE AND TRANSFORMATION.
About this event
Content Warning:
The following event contains material that may be harmful or traumatizing to some audiences. The subject matters of police brutality and death will be discussed. Viewer discretion is advised.

Equitable Dinners: Stories From The Soil
Equitable Dinners Atlanta and the Fulton County Remembrance Coalition present Stories From The Soil, a series of conversation dinner events remembering the lives of 36 documented victims of racial terror in Fulton County between 1877 – 1950. Stories from the Soil serves to create a narrative to counter that of white supremacy by identifying the humanity of the victims and the injustice imposed upon them.
The Fulton County Remembrance coalition has gathered the stories and collected the soil from approximated locations of the lynching or a location symbolic to the victim during healing ceremonies.
This year, Equitable Dinners will use the arts to give voice to the lives of those still speaking from the earth.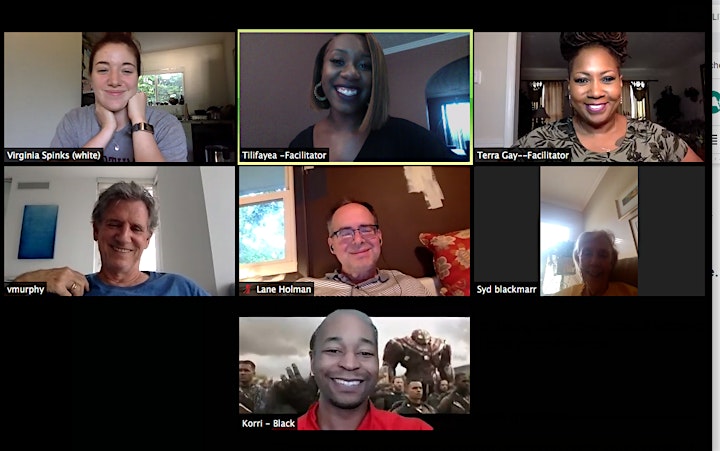 Equitable Dinners Atlanta: Stories from the Soil is a free, live series of online and in-person conversations, featuring art, and an opportunity to connect with your neighbors locally and around the world to invite our community in a process of healing and transformation.
Equitable Dinners Atlanta will take place one Sunday a month from 5:00 to 7:00 PM.

Named Best Theater of 2020, Equitable Dinners is using 2022 as a year of connection! Connecting to ourselves and our local history to uplift community through the Arts and inspire positive change!
Throughout 2022, Equitable Dinners is joining with community partners to share the story of OUR Atlanta and bring neighbors together near and far for an Atlanta and a world where we ALL thrive!
Facing our past! Reclaiming our present! Transforming our future!