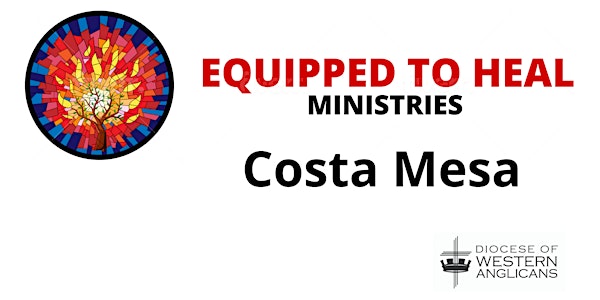 Equipped to Heal Costa Mesa
Healing prayer and training for all
When and where
Location
St. James Anglican Church 2995-A Airway Ave Costa Mesa, CA 92626
Refund Policy
Refunds up to 7 days before event
Eventbrite's fee is nonrefundable.
About this event
Equipped to Heal is a prayer training conference sponsored by the Diocese of Western Anglicans and hosted by St. James Anglican Church in Costa Mesa, CA. It is a time for anyone within the Church to experience healing while being equipped to pray for the healing of others.
With teaching, prayer, worship, and fellowship, we hope to offer space for everyone to draw closer to the healing presence of God.
Schedule:
Friday Registration: 12:30 PM - 1:00 PM
Friday Sessions: 1:00 PM - 3:30 PM & 4:00 PM – 6:00 PM
Saturday Sessions: 9:00 AM -11:30 AM
Lunch & Prayer Appointments: 11:30 AM - 1:30 PM
Saturday Sessions: 1:30 PM - 3:30 PM & 4:00 PM - 6:00 PM
The topics will be:
The Virtue of Hope
Practicing the Presence of Jesus
Redemptive Suffering
Anxiety: The Antithesis of Love
The True Father
Family of Origin
The Sense of Being
Applying Forgiveness: The Healing of Memories
Breaking the Power of Idolatry
The Healing Power of Gratitude
Hotel Reservations can be made at:
Best Western Plus Newport Mesa Inn 2642 Newport Blvd, Costa Mesa, CA 92627 Phone: 949-650-3020 $219/night (Thursday and or Friday). This hotel has free breakfast, free parking, and free shuttle to/from the John Wayne airport. For special pricing you must call and let them know you are with the E2H conference by Aug 31. This offer is on a first come first serve basis. Outdoor pool
Crown Plaza Costa Mesa Orange County 3131 Bristol St Costa Mesa, CA 92626 Phone: 714-557-3000 Price varies, Parking $22/night, Outdoor pool, No airport shuttle.
Hilton Orange County/Costa Mesa 3050 Bristol St Costa Mesa, CA 92626 Phone:714-540-7000 Price varies, Parking $36/night, Indoor pool, No airport shuttle.
Speakers:
FR. KEITH HARTSELL
Fr. Keith and Dawn Hartsell have been married since 2001 and have six children, Alyana, Xander, Justin, Stephen, Michael, and Chaz. They served at Church of the Resurrection, an Anglican church in Wheaton, IL for 13 years. Now, the Hartsell family serves with Greenhouse Movement full-time. Keith was the Lead Pastor of Cornerstone Anglican Church from 2014-2022, a parish of multiple congregations on the north side of Chicago. In 2021, Keith became the Executive Director of Greenhouse Movement, a church planting missionary society in the ACNA. Keith also leads Equipped to Heal Ministries, which has a national team of teachers and leaders who collaborate together to equip every church and every Christian to minister healing one to another. Keith has a Masters Degree in Bible & Theology from Northern Seminary in Lombard, IL and Dawn is a Registered Nurse with a focus in Labor and Delivery. She spends most of her time homeschooling their 6 children in their home in West Chicago.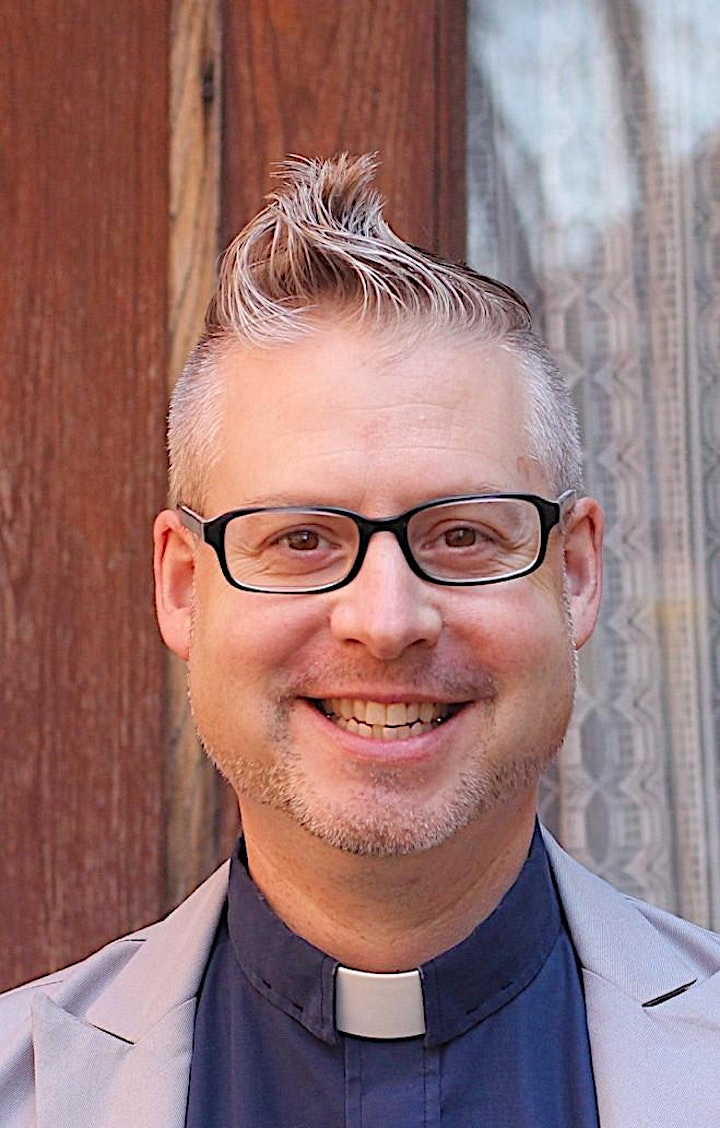 Leslie has been practicing and growing in the ministry of healing prayer for the last 17 years. As a former staff member of Christian Healing Ministries in Jacksonville, FL, she shares from her many experiences of praying for others, receiving prayer herself, gleaning from the wisdom of seasoned leaders, and providing training for other prayer ministers. She currently lives in Wheaton, IL with her husband and two young daughters where she actively serves as a prayer minister in her local church.
KEESHA MWANGANGI (pronounced: Mm-wawn-gawn-Ghee)
Keesha is a native of Fountain, NC and has been a resident of Forest Park IL, for over twenty years. She loves serving, for the past 12 years, as the pastor of Jubilee Church. She is a graduate of East Carolina University in Greenville NC with a BA Sociology/Religious Studies. She has enjoyed 31 years of ministry, with a focus on healing the perennial issues of our soul through Jesus Christ— He is the Jubilee. Most of all, she loves the Lord and His Church. Her life's verse is found in Luke 1:45 (NRSV): "Blessed is she who believed that there would be a fulfillment of what was spoken to her by the Lord."
SEBASTIAN VARGAS
Sebastian is a missionary from Santiago, Chile, who has felt a special missionary call to minister to Latino immigrant families in Chicago. Before moving to the U.S. in 2020, he served in the Anglican Church of Chile for over 25 years, during which time he and his wife Daniela developed a passion for working with children and youth and strengthening and supporting marriages. They have ministered to families out of their own experiences and firmly believe that only Jesus can make a family flourish. They carry a burden for the restoration of immigrant Latino families, many of whom are struggling due to the stress of relocation and surviving in a new land and sense it to be an urgent matter. Their work with Greenhouse includes jumpstarting evangelistic and family outreaches through Caminemos Juntos, a movement that encourages, connects and supports the mission, helping in the planting and leaders training, for the multiplication of churches and disciples.
Sebastian studied Veterinary medicine and Daniela is a qualified special needs teacher. They have been married for 17 years and have three children: Amalia, Mateo, and Marina. They love traveling and have dedicated their lives and gifts for the growth of the church and the glory of Jesus's name.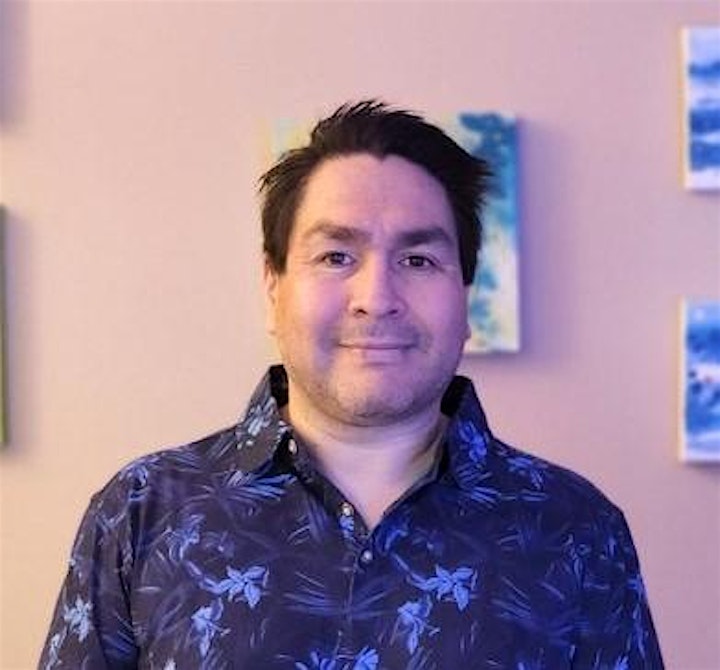 JOE WEINZETTEL
Joe lives in Wheaton, IL with his wife, Leslie, and two daughters. He has been involved with leading worship for most of his life including an 8 year season as a full-time staff worship pastor after graduating from Wheaton College. He is a member of Church of the Resurrection in Wheaton where he currently serves as a volunteer worship leader. He has a heart for worship, prayer and healing ministry and has been partnering with Equipped to Heal for many years.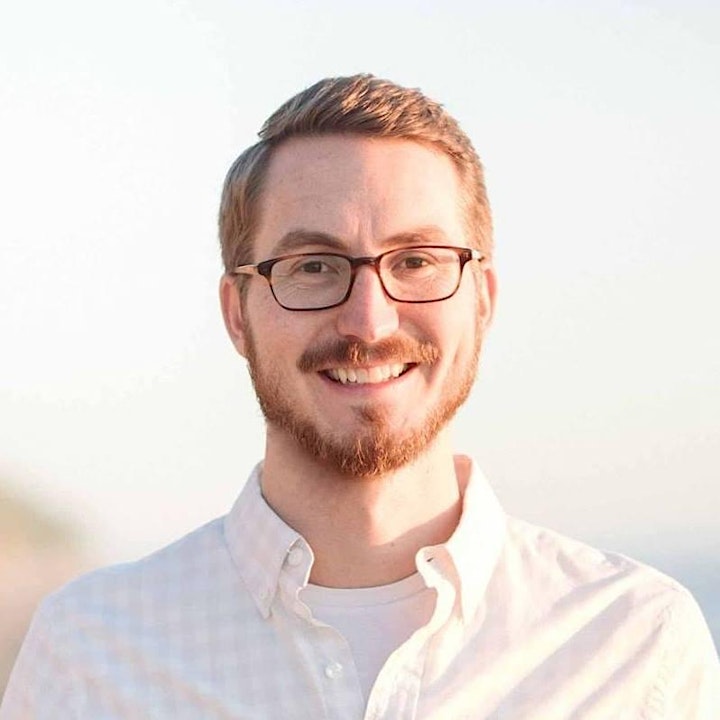 LORI CARPENTER
Event coordinator and assistant to Fr. Keith.
If you have any questions, please feel free to reach out to us at E2H@greenhousemovement.com.