Description
EQuip!
Every decision we make, every choice to act or not act is determined by our feelings in one way or another. Emotional Intelligence is your ability to recognize and understand emotions in yourself and others, and your ability to use this awareness to manage your behavior and relationships. EQ is the measurement of one's Emotional Intelligence. Data concludes that people with high EQs are more likely to succeed and "young people with high EQs earn higher grades, stay in school, and make healthier choices." This workshop will help EQuip you and your students for success.

3 Takeaways:
Learn the 5 competencies of Emotional Intelligence

Use mindfulness to remain in control during emotionally charged situations

Activities to engage youth and help them raise their EQ
Recommended for: Individuals who are interested in learning more about EQ and mindfulness, and would like to learn about different techniques to use in the classroom.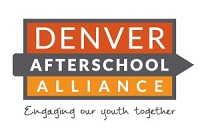 Proud partner and sponsor of the DQUAC Professional Development Series