Description
THANK YOU FOR AN AMAZING EVENING! LET'S PLAN ON GETTING TOGETHER FOR THE SOLSTICE! MAKE SURE YOU ARE NOTIFIED OF THE UPCOMING PLAN BY SENDING AN EMAIL TO JORDAN@NEWFORMSPROJECT.ORG
On Saturday, March 24th, we celebrated Spring's arrival with a Conscious Dance Party. Advance tickets were $20 and included a drink from our raw tincture and chai bar. $25 at the door. More information about the evening below.
6:30pm - We open with multi-instrumentalist Lev Natan. Hang Drum, singing bowls, didgeradoo, spoken word, the container is set for an evening of inner and outer exploration. Arrive to stretch and warm the space.
7:30pm-9:30pm - Jordan Walker will curate an audio journey that goes from centering meditation through downtempo stretching into high energy dance and back to a place of grounded rest.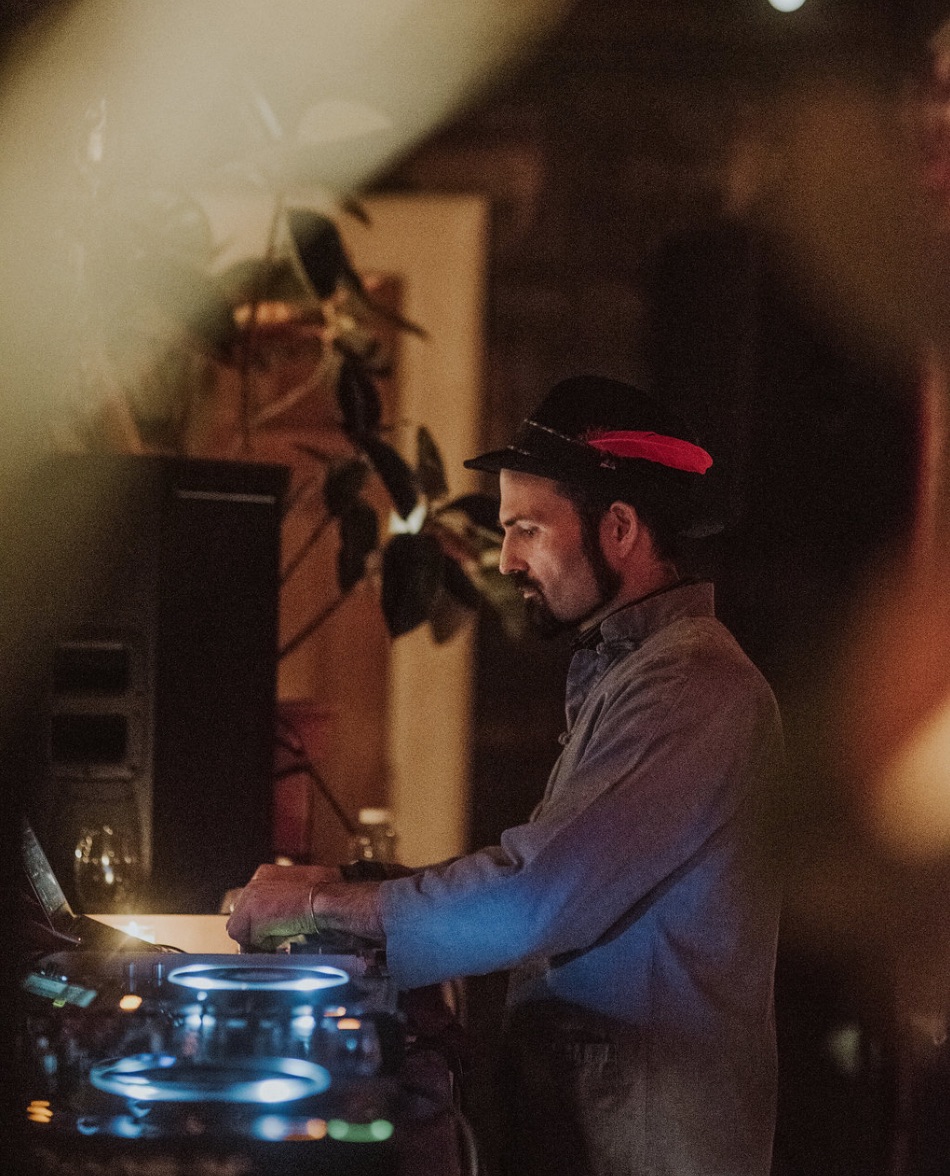 9:30pm - 10pm - We close with the perfect sonic conditions for setting one's intentions and offering our wonder and gratitude for the new season just begun!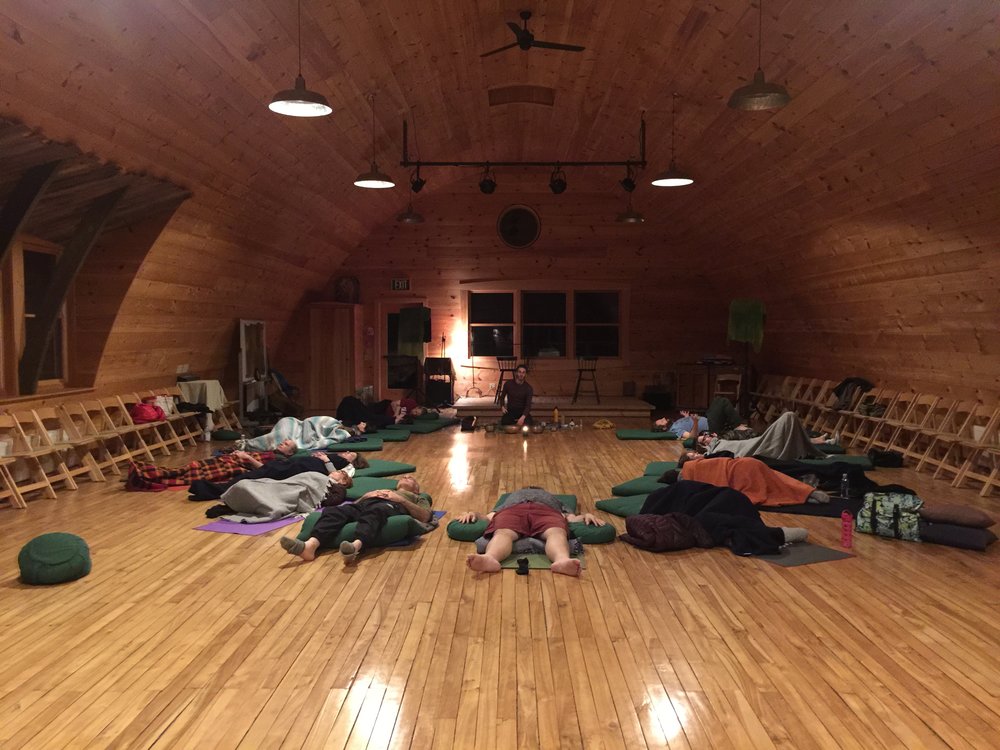 NOTE:
- Mettabee is an outside-shoe free space. Please bring clean, non-marking sneakers, dance shoes, or be prepared to go in socks or bare feet.
- YOUR ADMISSION INCLUDES ONE FREE TINCTURE OR CHAI DRINK FROM OUR ELIXIR AND RAW TREAT BAR.
- THIS IS A DRUG AND ALCOHOL FREE EVENT.
- Though we're excited about the possibility of incorporating children into future events - the 24th has been designed with adults in mind.
Click here for images from the new forms produced "New Beginnings Ball" at the Tin Ballroom in Hudson, NY. Photographer Lawrence Braun will be back with us again to document the Equinox Gathering.
ABOUT LEV, JORDAN AND METTABEE:
Lev Natan is a sound therapist who utilizes sound meditation practices to create a fertile environment for his clients to access their deeper intelligence and creative imagination to effectively navigate life, relationships, career, and health in these turbulent times of accelerated complexity.
He works with ChangeMakers - socially & ecologically conscious organizational leaders, entrepreneurs & business owners, holistic practitioners, activists, and anyone who cares deeply about humanity and the earth and is committed to creating more effective, meaningful and balanced ways of bringing their mission to life.
He is committed to guiding our world towards a future that is wise, courageous, and aligned with principles and values that are humane, have integrity, and hold life and nature as sacred. Lev is the author of the forthcoming book Leading Like Trees in an Old-Growth Forest: A Personal Call to Establish a Network of Bioregional Mastermind Councils for ChangeMakers; he is certified as an Integrative Sound and Music Practitioner through The New York Open Center's Sound & Music Institute and an Empowerment Life Coach through the Empowerment Institute.
His website is www.themedicinetree.com.
...
Jordan Walker is excited to bring his unique mix of atmospheric sounds, spoken word samples, and organic beats to the Mettabee dancefloor. From the vibrant rave scene of the 90's to the contemporary global festival culture, Jordan has spent the past two decades studying how art and music build new forms of creative community. He has DJ'd, projected visuals, and produced events across the U.S. and around the world, including with Ninja Tune records in London, Alex Grey's Chapel of Sacred Mirrors in NYC, and the Burning Man Arts Festival in the Nevada desert.
He is about to launch a new cultural digest multi-media magazine and is seeking to build an eco-system of support for this and the accompanying live events. Here is his Patreon page to subscribe and collaborate.
...
Mettabee Barn is a performance and learning space which includes regular community events such as concerts, dances, classes and workshops. Mettabee Farm raises Shetland sheep, grows medicinal herbs, fruit and biodynamic vegetables and keeps honey bees. Mettabee Farm & Arts is located at 551 Harlemville Road not far from the Hawthorne Valley Waldorf School. www.mettabeefarm.com