Description
Ensuring that the cannabis industry in the Commonwealth is equitable faces tough challenges ahead. Some of the most intensive challenges are funding, integrating equity applicants into the existing cannabis business eco-system equitably, and giving equity entrepreneurs an equal playing field with larger companies. Join Cannabis Society of Massachusetts as we cover in detail many of the challenges facing social equity right now and in the future with a special live musical performance from violinist Ilana Zaks.
Want to know how to support the development of a state funded social equity fund or one funded by private industry? Thinking about applying as a social equity applicant? Considering launching a new cannabis business in the Commonwealth and want to write an impactful positive impact plan?
Explore the future of social equity in the Commonwealth with the Cannabis Society of Massachusetts as we talk funding, licensing, and what steps the community can take to ensure equity becomes a reality.
Our special guest panel will include Chairman Steve Hoffman of the Cannabis Control Commission, Horace Small, the President of the Union of Minority Neighborhoods, Ernesto Reyes Hernández, the legislative director of State Senator Sonia Chang-Diaz's office, Ernestina Mendes of Garden Remedies, and Shanel Lindsay of Ardent Cannabis and the Massachusetts Cannabis Advisory Board.
Special Violinist Performances by Ilana Zaks playing Niccolò Paganini's Caprice No. 24 to launch the event and argentine composer Astor Pantaleón Piazolla's Tango Etudes Movement 3 as well as a piece by Boston based composer Lila Wildy Quillin to close the event.
Sponsors making this event possible so far include Garden Remedies and Advesa Massachusetts. If you're interested in sponsoring, reach out to Jeremiah at jeremiah@cansociety.com.
Background Info: Massachusetts has launched a first in the nation social equity program to undue some of the harms caused by marijuana prohibition in communities disproportionately impacted by the war on drugs. Learn more about that program before the event here: https://mass-cannabis-control.com/equityprograms-2/
More Background Info: Sen. Sonia Chang-Diaz, D-Boston, Senate chair of the Joint Committee on Cannabis Policy, introduced the amendment to be considered during the Senate's fiscal 2020 budget debate in May 2019. The fund would be available only to social equity and economic empowerment applicants, designations given by the Cannabis Control Commission to applicants from communities that were disproportionately impacted by marijuana prohibition and enforcement. Unfortunately the proposal did not pass but it was an excellent starting point. Learn more about the proposed budget amendment here: https://www.masslive.com/news/2019/05/massachusetts-senate-weighs-no-interest-loans-for-marijuana-businesses.html
Cannabis Society members and Economic Empowerment Priority Applicants Get in Free! Cannabis Society card holding members, Social Equity (SE) program participants, and certified Economic Empowerment (EE) participants please email jeremiah@cansociety.com for your VIP code with your membership number or proof you're a certified EE or SE by the Cannabis Control Commission.
Tentative Agenda
Event Moderator: Michael Latulippe, President of Cannabis Society of Massachusetts, Inc.
6:00pm - 6:30pm - Networking & Refreshments
6:30pm - 6:35pm - Introductions with Sponsors & Michael Latulippe on Cannabis Society for the Arts
6:35pm - 6:40pm - Special Performance of Niccolò Paganini Caprice No. 24 by Violinist Ilana Zaks
6:40pm - 7:15pm - Panel Discussion on Funding Social Equity
7:15pm - 7:40pm - Q&A Discussion with Panel
7:40pm - 7:50pm - Final Performance of Piazolla's Tango Etudes Movement 3 and a piece by Boston based composer Lila Wildy Quillin peformed by Violinist Ilana Zaks
7:50pm - 8:00pm - Networking & Wrapup
Tickets are $20 online and $25 at the door. Refreshments from Au Bon Pain will be provided and our group's favorite beverage San Pellegrino Fruit Waters.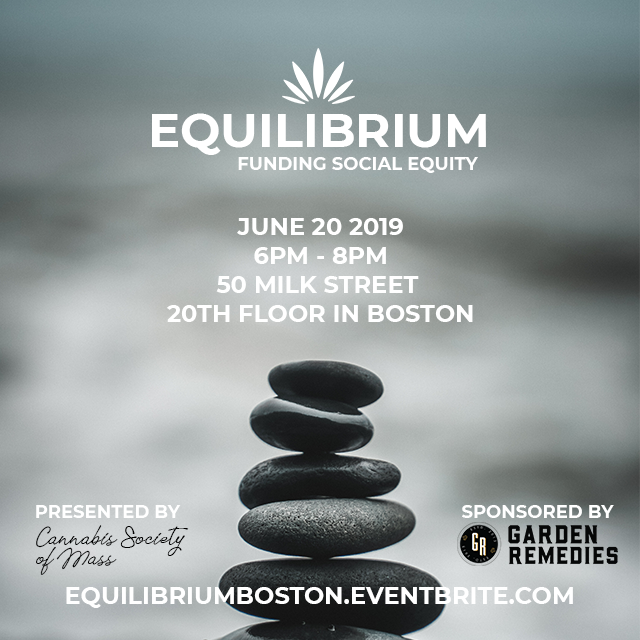 Special Introduction with Jessica Pelletier of Advesa Massachusetts
Jessica Pelletier was certified as an Economic Empowerment priority applicant and will be giving everyone a very brief summary of what has been going on with the Economic Empowerment program and its future in the Commonwealth during the sponsor introductions. Jessica will also elaborate on Advesa and its plans in Massachusetts.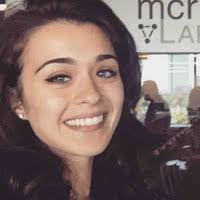 Panelists
Chairman Steve Hoffman of the Massachusetts Cannabis Control Commission
Chairman Hoffman has extensive background in business and finance having served as a senior executive in the management consulting and technology industries. He will be discussing the Commission's new cannabis research program and research licenses now available for applicants who qualify.
In consulting, he was a Partner at Bain and Company where he led the firm's 600 person Boston office and, as a Senior Vice President at CSC Index, he ran that firm's Chicago office and was the world-wide leader of its strategy practice.
In the technology industry, Mr. Hoffman was an Executive Vice President and Chief Strategy Officer at Sapient. Most recently, he has been the CEO of two venture capital backed start-ups, ThinkFire, an Intellectual Property transactions firm, and Exchange Solutions, a technology-enabled marketing services company. In both cases, he replaced the founder and led successful turnarounds.
Mr. Hoffman is a frequent speaker on Corporate Strategy and Technology. He holds a BA in Economics from Wesleyan University and an MBA in Finance and Statistics from the University of Chicago.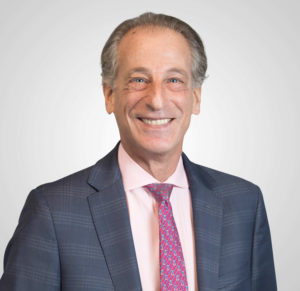 Ernesto Reyes Hernández, Legislative Director at the Office of Senator Sonia Chang-Diaz
Ernesto Reyes Hernández is the Legislative Director at the Office of Senator Sonia Chang-Díaz who is the Senate chair of the Joint Committee on Cannabis Policy. He is responsible for legislative and constituent work in Judiciary, Public Safety, Immigration, Energy and Environment, Public Health, and others. He is the Senator's liaison to the Latino/a community in Mission Hill and the neighborhood liaison for the South End.
Senator Sonia Chang-Diaz introduced the budget amendment in May of 2019 known as S.867 and S.868 which would have developed a state social equity fund that would have been accessible by qualifying individuals. Learn from Ernesto about the budget proposal that did not pass and the challenges it faces ahead. He will also tell everyone how to get involved and help it pass the next time it comes up for debate.

Ernesto pursued degrees in international relations and theology. He speaks English, Spanish, and Portuguese. Originally from Cuba, he is passionate about immigration issues, enjoys following political news, and cooking Latin American food.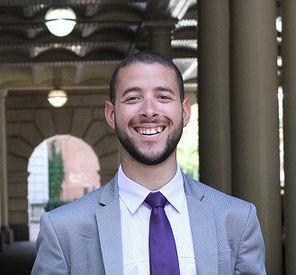 Ernestina A. Mendes, MSPS, Project Manager, Legal Department, Garden Remedies, Inc.
Ernestina A. Mendes is currently project manager of the legal department at Garden Remedies, Inc. where she oversees their equity accelerator program. Before joining Garden Remedies, Ernestina worked at the State house from 2002- 2018 as Junior Researcher for the Committee on Federal Financial Assistance, Senior Researcher for the Committee on Local Affairs and Regional Government and later as Research Director for the Committee on Children, Families and Persons with Disabilities. Ernestina has a strong desire to better the community she lives in and in turn Massachusetts. She has been an outspoken advocate for her neighborhood and neighbors which has given her the opportunity to sit on the Board of Directors for PROJECT RIGHT for over 8 years. Her participation has led to making great strides in Grove Hall for accurate representation and the allocation of funds from the City of Boston and the State so that children in her neighborhood have a safe environment to grow up in.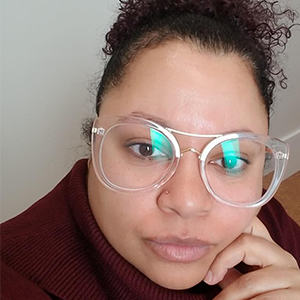 Shanel Lindsay, Member of the Cannabis Advisory Board, CEO of Ardent Cannabis
Boston-based attorney and patient advocate Shanel Lindsay founded Ardent LLC and invented the precision medicinal cannabis tool, the NOVA™ Decarboxylator, along with Ardent's suite of wellness and beauty products. Shanel drafted the state of Massachusetts' adult use cannabis law and is founding member and co-chair of the Northeast Cannabis Coalition and counsel to the Massachusetts Patients Advocacy Alliance. She was recently appointed by the Treasurer to the newly-formed Massachusetts Cannabis Advisory Board, working with the Massachusetts government to develop and implement regulations for the medical and adult use markets. Shanel is dedicated to improving public understanding of cannabis' medicinal benefits. She is certain that with increased education, research, and reliable clinical data, patients and doctors—even those who have not previously considered cannabis as an option—will discover it is a legitimate, viable, and safe treatment for a wide variety of ailments and conditions.
Shanel completed her undergraduate degree at the University of Pennsylvania before receiving her JD from the Northeastern University School of Law. She began her legal career as a judicial law clerk for the Massachusetts Superior Court, then joined the Boston law firm of Sugarman, Rogers, Barshak & Cohen, where she served as a civil litigator for Fortune 500 companies. Shanel also worked for the Massachusetts State Lottery Commission as Employment Counsel and Director of Human Resources. Learn more about Shanel's journey as a medical cannabis patient, advocate and entrepreneur.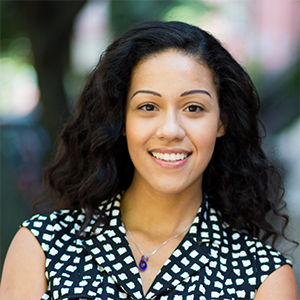 Horace Small, Founder & Executive Director of the Union of Minority Neighborhoods
Horace Small is the Founder and Executive Director of the Union of Minority Neighborhoods has been working professionally for non-profit organizations, government, political campaigns and unions since 1974. Among his many awards he is particularly proud of the 2018 Impact Award from Harvard University's Phillips Brooks House, 1997 Community Service In Action Award from LaSalle University in Philadelphia and the 1993 Father of the Nation Award presented by the Pennsylvania Association of African-American Cultural Organizations. Horace has helped form a coalition of people and organizations of color that opposed the balancing of Massachusetts state budgets on the backs of communities of color and the poor, and that rescinded cuts to human service and education budgets. Horace also developed a Boston citywide campaign resulting in the first municipal legislation passed in this country ending the discrimination against individuals with criminal records, leading to statewide anti-discrimination legislation. Recently Horace was appointed by Attorney General Maura Healey to serve as an advisor to the Massachusetts Cannabis Control Commission.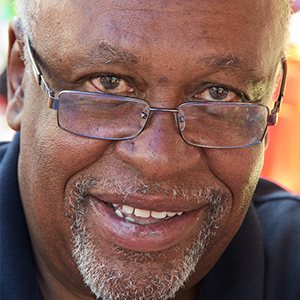 Special Musical Guest
Violinist, Ilana Zaks
Violinist Ilana Zaks has already performed as a soloist with the Boston Civic Symphony, Rhode Island Philharmonic Orchestra, New England Philharmonic, Pioneer Valley Symphony, Pro-Arte Chamber Orchestra of Boston, Boston Philharmonic Youth Orchestra, Nashua Chamber Orchestra, Wellesley Symphony, Brockton Symphony, Rhode Island Philharmonic Youth Symphony, Arlington Philharmonic, Cape Cod Symphony, Symphony Pro Musica, and Thayer Symphony Orchestra.

Ilana's many honors include top prizes at concerto competitions with the New England Philharmonic Orchestra, Pro Arte Chamber Orchestra of Boston, James R. Powers Concerto, Leonard Wood Award of the Young Artist Competition from the Philharmonic Society of Arlington, the "Young Promise" International Competition, and the Bay State Contest of the Massachusetts Teachers Association, Eastern Division and National Competition for MTNA.
In March of 2014 Ilana was selected one of seven finalists in "The International Menuhin Competition, the World Leading Competition for Young Violinists". Ms. Zaks is an enthusiastic recitalist and a frequent chamber music player and loves to perform for different audiences. In March 2012 she performed chamber music at the International Young Musicians festival, "Passion of Music 2012" at Carnegie Hall, New York City. Ilana is a member of the Boston Philharmonic Youth Orchestra under conductorship of Benjamin Zander. In June of 2014 Ilana was the featured performer on the National Public Radio Program "From the Top".
Ilana is 18 years old and is a junior at New England Conservatory of Music.


Sponsors
Garden Remedies, Inc.
Now open for medical marijuana patients and recreational consumers.
Founded in 2013, Garden Remedies has been offering premium cannabis grown naturally in Central Massachusetts since 2016. Founded and led by Karen Munkacy, MD, Garden Remedies is the only physician- and woman-led cannabis company in Massachusetts.
When it comes to your wellness, you deserve the highest standards. We make all of our own products—from growing the flower and processing the cannabis to making the edibles and the topicals. Using just soil and water, our dedication to quality flower bud spans both medical marijuana and, once we are approved by regulators, adult use.
Built on the bedrocks of medical science and personal compassion, Garden Remedies is committed to cultivating top talent. Dr. Munkacy, board-certified in anesthesiology and fellowship-trained in pain management, is a physician who began researching the medical applications of marijuana after undergoing breast cancer treatment herself. In keeping with her leadership, our employees understand the profound positive impact that our work can have in our communities.
Because cannabis research and use has historically been limited by federal regulations, we also work tirelessly to raise awareness about its proven benefits for individuals and communities. In addition to sharing science, policy and consumer news in our social media channels, we engage actively in community discussion, from town halls to farmers markets. This commitment extends to our new and emerging industry peers, too. In our Catalyst Mentoring Program, we equip newcomers with the skills and knowledge they need to succeed in the fast-evolving and complex cannabis market.

Advesa Massachusetts
Advesa Massachusetts is a Cannabis Control Commission certified Economic Empowerment recipient that is seeking to locate marijuana establishments in the Commonwealth. Advesa's brand Blue River Terps is globally recognized as producing some of the finest cannabis concentrates, and has won 81+ awards including winning first place in the non-solvent category at the 2019 High Times Cannabis Cup that just happened in Northern California. Advesa is also recognized as a social equity participant in Oakland, California and has a history of economically empowering communities harmed most by the war on marijuana.

About Cannabis Society
We are a membership based non-profit social club dedicated to creating sophisticated cannabis experiences. http://cansociety.com/
About The Altitude Event Series Presented by Cannabis Society
Altitude is Cannabis Society's new event series designed to educate and inspire the development of the new cannabis industry. Rockstar speakers will combine with unparalleled networking opportunities to make for incredible content only the Cannabis Society could create.


Video and Audio Recording of Altitude Events is Strictly Prohibited
Because we are providing recorded content as a benefit to our members, the video or audio recording of Altitude events is not allowed for any reason. Audio or video recording of Altitude events is grounds for immediate expulsion from the group as a member or non-member. Limited photography for sharing online is permitted during events. Please no flash photography as well.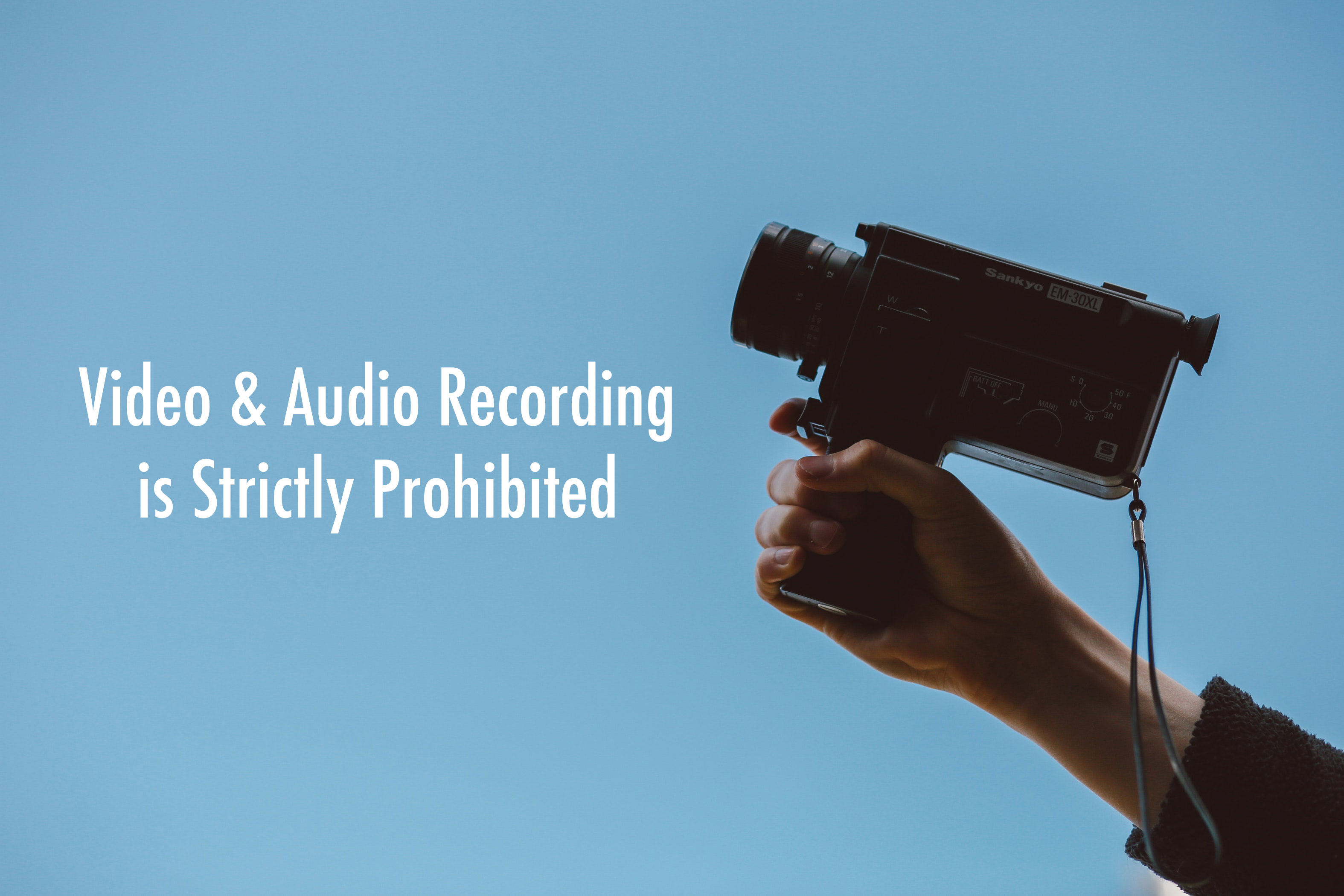 Instagram / Twitter / Facebook Tips
One of the best ways to share our events is to use common hashtags when tweeting, facebooking, or instagramming about the event. Don't forget to take photos and share them with everyone using the hashtags below. #CanSociety #DontDabAlone #GainingAltitude

This is a Non-Consumption Event...
No cannabis will be permitted during this event. The consumption or use cannabis in any way is not allowed on the premises of a Cannabis Society event unless explicitly authorized at a private members only event. Please refrain from viewing, sharing, or exchanging cannabis during our events.
Email List Disclaimer
If you RSVP for a Cannabis Society event we add you to our mailing list announcing future events and promotions from our organization. By attending a Cannabis Society event you give us permission to add your email contact information to our mailing list for future contact. For any questions related to our mailing list policy and user privacy please email core@cansociety.com.

Legal Disclaimer

Views or opinions expressed by speakers or sponsors at our local Cannabis Society community events do not necessarily express the opinion or views of the Cannabis Society organization and we do not take responsibility for the views expressed or the actions of speakers or sponsors at our local events. The Cannabis Society does not distribute cannabis.