Description
Equal Power, Equal Pay, Equal Leadership - Be Part of the Solution
One year after women's voices catapulted the #MeToo movement to the top of the news and our minds, we're excited to share an exclusive invitation to a very special evening dedicated to catalyzing solutions. You are an important part of this journey and would we would love you to join us.
Join us on October 16, when we'll host a powerhouse gathering dedicated to achieving gender parity across all sectors. Together, we'll enjoy a special, intimate VIP guest appearance by the incredibly talented Sarah Jones, who is bringing her hit Sell/Buy/Date one-woman show to Los Angeles.
You'll also have the chance to experience first-hand the fruits of Take the Lead's leadership program, and hear how, together, we can advance solutions for equal power, equal pay, and equal leadership. You'll enjoy meeting some of the women in our signature 50 Women Can Change the World in media and entertainment, nonprofits, healthcare, journalism, human resources, and finance.
Kindly RSVP by October 12th. Space is limited.
Host Committee (in formation)
Kendra Bracken-Ferguson, Kathy Eldon, Gloria Feldt, Holly Gordon, Brady Hahn, Suzanne Lerner, Sarah Jane Murray, Cheryl Najafi, Nancy O'Reilly, Emily Salveson & Laura Youngkin
For questions or more information, please contact: rheabeddoe@taketheleadwomen.com
Learn more about Take The Lead.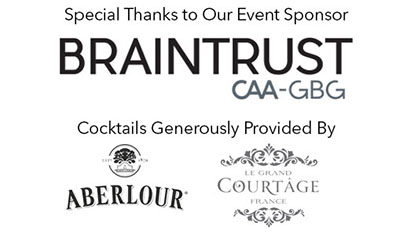 Take The Lead is a 501(c)3 nonprofit organization that has been working toward gender parity in all sectors since 2013. All contributions are tax deductible for federal income tax purposes to the full extent allowable by law.
---