Description
Instead of ignoring hard situation as many managers do, it's essential for you to take action to remedy problems. Effective managers use a deliberate approach similar to planning and delivering a constructive feedback discussion, for dealing with difficult employees.

Attend this session if you ....
- want to improve your tactical approach with "difficult" situations
- need to evaluate scenarios/behaviors to gain clear perspective.
- desire to involve the employee in deriving new solutions together.
Set your sights on the future with Cooks Who Care's Leaders for Tomorrow sessions.

A pick-your-own pathway series for new & experienced culinary leaders, co-hosted by industry mentors.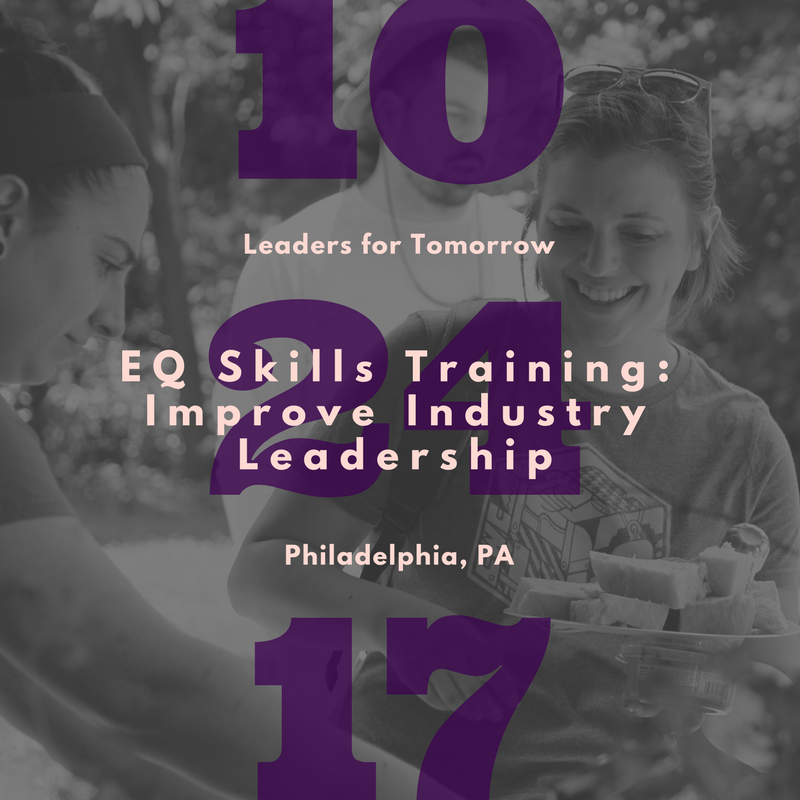 Be more than what they expect:
EQ SKILLS TRAINING: IMPROVE INDUSTRY LEADERSHIP
with Maria Campbell, CEC MBA, founder of Cooks Who Care
and Stephen Wilson, Pastry Chef Consultant with Swiss Chalet Fine Foods
Emotional intelligence is key to continuous improvement. Strong people-to-people skills are necessary for limitless potential. Get ahead of holdups and pull themselves out of the leadership gray area. Taught in conjunction with CWC's formative ideals, participants will develop talents necessary to move up the line and lead a cohesive team. Industry peers will collaborate on strategies to implement new people skills into their existing team environment. Cooks Who Care's EQ Sessions turn cooks into leaders and leaders into role models.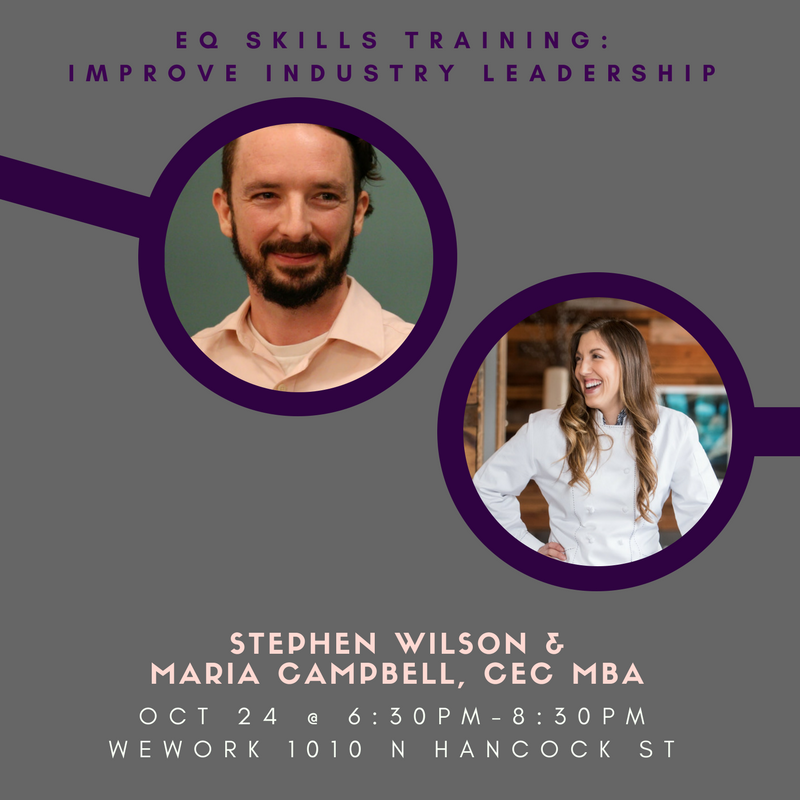 About Maria Campbell:
Chef and Cooks Who Care founder Maria Campbell, CEC is a leadership resource with 15+ years experience in the culinary field obsessively researching and honing interpersonal skills. With a dynamic curriculum of discussion, engagement models, self assessment, and practical guides- you'll walk away with a newly appreciated skill set and an actionable plan for leadership.
Linkedin: https://www.linkedin.com/in/chefmcampbell/
About Stephen Wilson:
Now working for Swiss Chalet Fine Foods, Chef Stephen was the pastry chef at the Ritz-Carlton Philadelphia, as well as a serial pastry entrepreneur with his wife, Chef Jill. His dynamic expertise includes understanding of exceptional service and interpersonal relationships, and has led him to teaming up with Cooks Who Care where he co-teaches the EQ Sessions to aid in successful outcomes for all.
Linkedin: https://www.linkedin.com/in/ohmyganache/
Identify your next steps.
Explore a full schedule of Mentor-led Development sessions.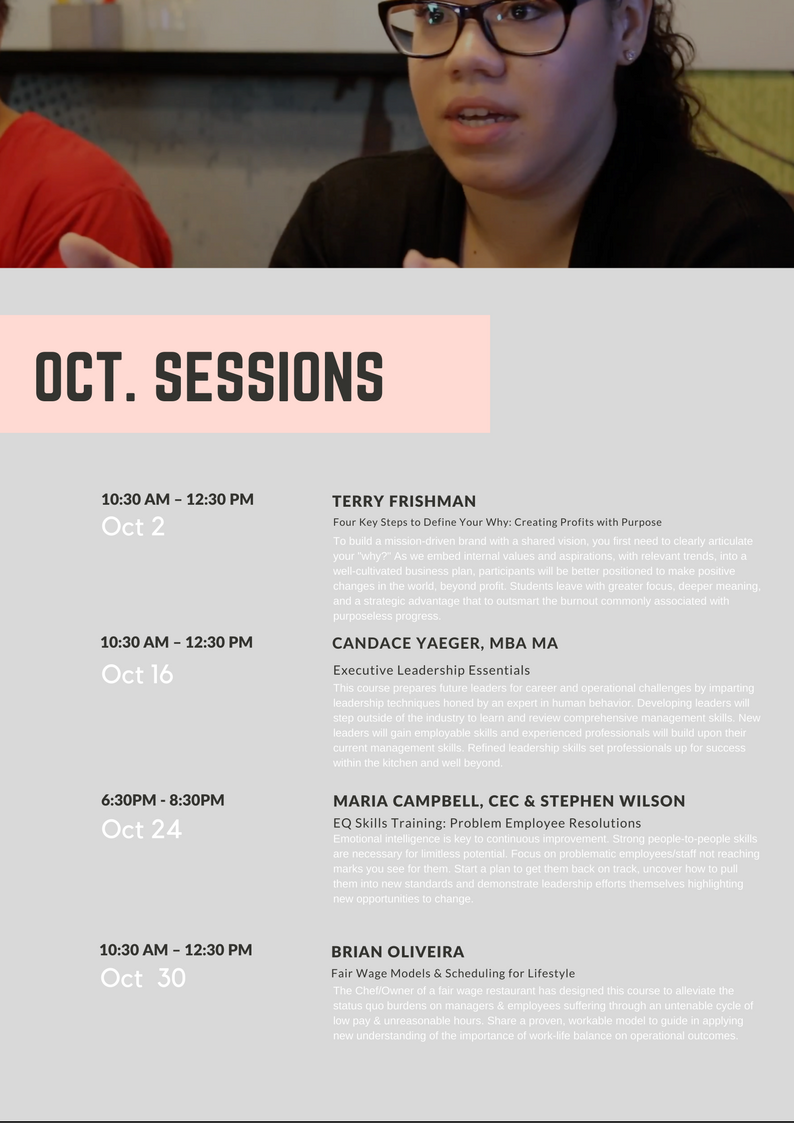 Increase the impact, decrease the price.
Contact Rachael for group discounts and class-bundle packages: rachael@cookswhocareinspire.com