EQ-i 2.0 & EQ360 Certification - September 6th & 7th, 2017 - Instructor Led Online

Wednesday, September 6, 2017 at 8:00 AM

-

Thursday, September 7, 2017 at 4:30 PM (PDT)
Event Details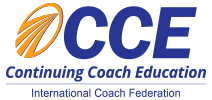 EQ-i 2.0 Certification
We want to make you the authority in emotional intelligence. If you are not already certified in the EQ-i, now is your chance to become part of the EQ-i 2.0 experience.
Why get certified in the EQ? Give yourself the competitive advantage:
Access – to the EQ-i 2.0, a Level B instrument that is well respected in the market and a leading-edge assessment to add to your toolkit.
Grow – your business or internal consulting practice by using the EQ-i 2.0 as a catalyst for building your client development action plan.
Diversify – your practice by using the EQ-i 2.0 in a variety of ways: leadership development, selection, executive coaching and much, much more.
Develop – your coaching skills and gain ICF Continuing Education Credits at the same time. Our courses are approved for 11.25 Core Competency hours and 5.75 Resource Development hours of Continuing Coach Education credits.
What are the objectives for the certification process? 
Upon completing this course, you will be able to:
Define emotional intelligence and its importance

Describe the components of the EQ-i 2.0 and the EQ360, including defining composite scales and subscales

Understand the science behind the EQ-i 2.0 and EQ360

Describe best practices around administering and providing feedback on the EQ360, and 360 tools in general

Interpret an EQ-i 2.0 and EQ360 assessment

Follow a structured approach to preparing for a feedback session

Demonstrate the ability to conduct an effective assessment debrief session

Explain the benefits of EI to their client groups

Describe how EI applies to different disciplines

Identify the ethics pertaining to the EQ-i 2.0 and EQ360

Identify resources available post-certification

Assess which report type is appropriate for their client
What does certification include?
Access to resources on the EQ-i 2.0 and emotional intelligence in general.

Access to an online portal where you can connect with current EQ-i 2.0 certified p

ractitioners like you!

Two free reports to use after you get certified and a online account where you ad

minister and score the assessments.

Your own personal EQ-i assessment and feedback from an experienced 

coach.

A certificate authorizing you as eligible to purchase & administer the EQ-i 2.0.
How does the certification process work?
We use the very latest learning technologies so that you can learn from the comfort of your own home or office as part of a small group (Maximum 8 participants). There is no travel required! The certification process includes:
Self-paced eLearning pre-work.

A personal one-on-one EQ-i debrief of your own results by telephone.

A virtual classroom where you access elearning pre-work as well as the online exam.

Two days of highly interactive and enganging online instruction using 2-way webacams (you see the instructor and all other participants during the whole course).

Email support with a certified Master Trainer for the entire duration of the certification process, and for 60 days following the course.

One free EQ-i Workplace Report, and one EQ360 Workplace report for your own use after the course ($280 value).

A copy of the EQ-Edge by Steven Stein - a great resource for exploring your own EQ.
The times and dates for the online web conference sessions are as follows:
September 6th, 2017 8:00 AM PST - 16:30 PM PST

September 7th, 2017 8:00 AM PST - 16:30 PM PST
Want To Learn More?
Click HERE for more information on the entire certification process, and also read what others are saying about our certification programs.
Not familiar with the EQ-i or EQ360? Click the links below to see sample reports
EQ360 Leadership Sample Report
If you have any other questions, please drop us a line or give us a call at 1-866-225-9193.
For a FREE Consultation with the course facilitator, Drew Bird please click HERE!
Why Certify Through Us?
Your facilitator for this certification course is Drew Bird, an experienced leadership development practitioner and organization development consultant who has worked with some of the largest organizations in Canada. From delivering individual assessments to integrating emotional intelligence into organization wide talent management initiatives, Drew's unique experience as a senior OD & LD Leader can help you to bring the EQ-i and EQ360 tools into your consulting practice or your organization for maximum effect. Drew's practical experience is supported by an MSc in Organizational Psychology and an MA in Leadership. He is certified to provide the EQ-i 2.0/EQ-360 Certification Course by Multi-Health Systems Inc, the exclusive Canadian distributor for the tools.
Cancellation Policy
We understand that sometimes circumstances mean you need to transfer or cancel your registration. We try to be as flexible as possible when this happens. Requests to transfer your registration to another scheduled course must be made via e-mail no later than 15 business days before the program start date. You may transfer into another course, in the same format (i.e online or in-person) that will be held within the following 6 calendar months. If you are unable to attend the program to which you transfer, you may send a replacement. If you are unable to send a replacement, you forfeit your registration fee.
Confirmed registrants may cancel and receive a full refund minus a $250 CAD administrative fee up to 10 business days before the course start date. If you find that you are unable to attend and it is less than 10 business days before the program start date, you may send a replacement to attend in your place. If you are unable to send a replacement, you forfeit your registration fee. If you wish you can be placed on a 'standby' list that will allow you to attend a future course if there is a space available after ticket sales for that course have closed.
When
Wednesday, September 6, 2017 at 8:00 AM

-

Thursday, September 7, 2017 at 4:30 PM (PDT)
Add to my calendar
Organizer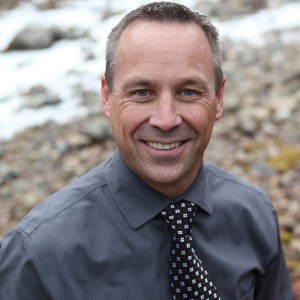 My name is Drew Bird and I am the Founder, Principal and Lead Facilitator & Instructor at The EQ Development Group, a division of ClearPoint Leadership Strategies. I support coaches, consultants, and HR professionals to integrate emotional intelligence and related assessments, tools, and techniques into their practice. My mission is to help you become an authority in the application of emotional intelligence in your work.
Here on EventBrite you will find a complete list of all our upcoming certification workshops, free webinars, and other development events. If you have any questions, or would like any information on our services, please connect with me. You can do that directly via email at drew@eqdevgroup.com or you can follow me on Twitter: @drew_bird. If you prefer, you can also contact me by phone at 1-866-225-9193.