Event Information
Location
Webinar
Online
San Francisco, CA 94102
Refund Policy
Refunds up to 1 day before event
Description
EQ for Career Change
Monthly webinar
Are you at a crossroads as you consider your next career move? Are you looking to connect insights about yourself with the work you're here to do in the world? Is this your year to land the job you've been dreaming about? Are you looking to land, create, pivot into, or move up into your dream job – or launch your own business?
EQ for Career Change (EQ4CC) is a webinar series for those seeking new jobs and related opportunities. Each month, we'll focus on a different aspect of the job search process. We'll also complete experiential exercises that are designed to help you gain insights into your job search while also growing your emotional intelligence. The program is tailored to assist job seekers at all levels and provide a supportive environment.
EQ4CC draws on the emotional intelligence tools and resources provided by Six Seconds.
In addition to learning new tools and strategies, EQ4CC participants are encouraged to support one another via networking, share information on their job search with others, etc. This process can sometimes be a lonely and isolating one so this will be a good way to build comradery and support for one another.
Each webinar registration includes a personalized Six Second report and/or a participant workbook, plus the session recording.
Course Fee: $29.00
How: RSVP to Register
Schedule of Events - 4th Wednesday of Each Month, 10:00 am Pacific (San Francisco) / 1 pm Eastern (New York)
September 26, 2018
EQ for Career Success
In this kickoff webinar, you will learn:
What Emotional Intelligence is and why it's a valuable career (and life) tool.

How to use the Six Seconds model for career success.

Tips and insights for using your Emotional Intelligence in finding the right job for you.
You will receive a personalized Unlocking EQ Profile as part of this session.
October 24, 2018
What's Your Career Plan?
In this month's webinar, you will:
Identify why a career plan is a valuable tool for emerging, established, and senior-level professionals.

Begin to develop a career plan appropriate for your career level.

Complete activities that guide you in identifying your values, and learn why they are a key element of career success.
You will receive a workbook with a career plan template and examples.
November 21, 2018
EQ and Successful Networking
In this month's webinar, you will:
Learn about your own Brain Style, or preferences for data.

Discover the implications that your Brain Style has for how you – and others prefer to communicate.

Use the Networking with EQ tool to practice networking with fellow attendees.

Identify strategies for tapping into your specific Brain Style for networking and interview success.
You will receive a personalized Brain Brief Profile as part of this session.
Events coming up next:
December 19th, 2018
Your Unique Talents and Assets
In this month's webinar, you will:
Complete activities that guide you in identifying your core career assets – your strengths, skills, abilities, and knowledge – that you can offer a potential employer.

Identify and explore your individual Emotional Intelligence Strengths.

Establish how to connect your career talents and strengths to your career goals.
You will receive a personalized Emotional Intelligence Strengths report as part of this session.
January 2019
Your Search Strategy
In this month's webinar, you will:
Learn the elements of a successful Search Strategy and why it's a valuable tool for your job search.

Connect the Six Seconds Action Model to your Search Strategy.

Engage in group discussion about career search tools, strategies, and tips

.

Complete an exercise to begin to develop your Search Strategy.
You will receive a workbook with a template for your Search Strategy and examples.
Webinar Facilitator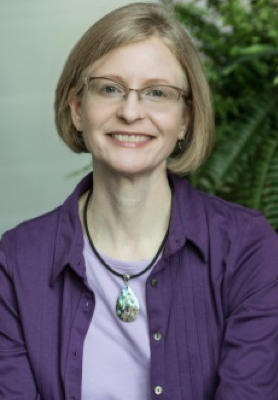 Beth Offenbacker, PhD, is an HR Consultant and Executive Coach with Waterford, Inc. She is a Certified Insights for People Management Facilitator, Certified EQ Assessor, and Certified EQ Practitioner with the global nonprofit, Six Seconds, and she has more than 25 years of experience in training, coaching, talent development, engagement, community relations, marketing, and project management experience. Beth's core expertise is in developing and implementing talent management and development programs for emerging, established, and senior-level professionals.
Her programs focus on developing the skills and talents green leaders need to make a positive impact in the world, at an individual, team, and organizational level. Her prior work experience includes various positions with the federal sector, the electric power industry, a professional trade association, and a marketing firm. She also has extensive experience in designing and leading community engagement processes, including for environmental projects (watersheds, stormwater, and sewer). Beth developed and led the highly successful Green Career Workshop for Leaders In Energy, with sold-out sessions in August 2017 and January 2018.
Beth is also the Founder and Principal of Waterford, Inc. Waterford's mission is to create stronger, more successful companies, nonprofits, and communities. Beth earned a bachelor's degree in communications at the State University of New York at Brockport and a master's degree in public communications at American University. A graduate of Virginia Tech's Center for Public Administration and Policy, her dissertation focused on the practice of public participation in 12 countries (Australia, Brazil, Cambodia, Canada, China, Cote d'Ivoire, Mexico, New Zealand, Scotland, South Africa, Sweden, and the United States). She is an active volunteer with Tree Stewards of Arlington and Alexandria.
Waterford, Inc. is a Preferred Provider with Six Seconds.


Location
Webinar
Online
San Francisco, CA 94102
Refund Policy
Refunds up to 1 day before event