EQ Cafe: Brains for Collaboration - Optimising Talent
Description
EQ Café – Brains for Collaboration - Optimising Talent

In today's complex and challenging workplace environment, how can we bring people together to resolve current challenges quickly and create synergy through the power of collaboration?

How do we utilise emotional intelligence and neuro brain talents to improve collaboration, effectiveness and performance?

How can we navigate all the challenges, build resilience and strengthen teamwork to elevate organisational agility?
In this highly participatory EQ Cafe we will explore:
How our emotions impact the way we embrace challenges and collaborate

Our individual Brain Style and how to use our style and talents to collaborate with others.

Understanding and working with the collective Brain Styles and Talents of a team/organisation.

How to translate this approach into action to create positive change.
As part of the EQ café we are offering each attendee a complimentary Brain Brief Profile (BBP). A link will be forwarded to you to complete your Brain Brief Profile closer to the date.
The assessment only takes about 10 minutes to complete and we will be providing your Brain Brief Profile at the EQ Café on 27th October.
Here's what other attendees liked most about our last EQ Café…
"Engaging with like-minded people. Looking forward to future sessions."
"Identifying what leads to distrust and thinking of ways to build trust / connection."
"Thanks Maree, an enjoyable and thought-provoking start to the day."
"Understanding my feelings in relation to dealing with people on the trust scale"
"Discussion and great use of video impactful – very powerful exercises thanks, Maree."
"Mechanism to increase trust in my organisation. Thank you for the opportunity to attend."
"Looking forward to the quarterly events becoming a regular for me."
"Thank you Maree. I could listen to you all day!"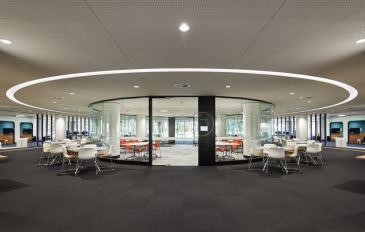 Location: The Circle, Reid Library Building, UWA Perth Campus

This event is FREE. It's recommended you arrive at 7:45am to purchase your favourite coffee from the on-site cafe before we start.


EQ CAFE IMAGE COURTESY OF SHUTTERSTOCK