Description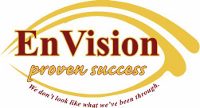 EnVision Proven Success is delighted to announce the unveiling of the 4th edition of EnVision Proven Success!
EnVision Proven Success is having a Signature event to help women who have spent years living lives that weren't their own. This is a cause for women who have beaten the odds, coming out of some kind of an abuse. These women have encouraged others and have the ability to change our communities!
For a night you don't want to miss please join us, by celebrating these bold and fearless women at a night out at Villa Milano for our 1st Masquerade Ball on Thursday, September 28th.
On September 28th the Villa Milano will be filled with masked guests floating across the dance floor (or tearing it up, depending on the music at the time), and enjoying refreshments, vendors, and elegant company to learn about the mission/vision of EnVision Proven Success.
EnVision Proven Success provides knowledge and resources that empower women to improve their quality of life.
Can you imagine disadvantaged women never having a hope of living successful lives? We can, and became impassioned to create 'EnVision Proven Success' a forum to share our struggles, successes, and to strengthen the resources that help women realize their importance.
WE DON'T LOOK LIKE WHAT WE'VE BEEN THROUGH!
Meet and encourage our 2017 Feature Women!
Also, meet our Board members and Founder/CEO, McQuetta Williams!
DJ- Kelvin Williams of " Heart Beat Music"
Photo Booth- single and group pictures and chance to be in EPS' Photo Scrapbook!
Cash Bar
Money Tree
Silent auction
MASQUERADE COSTUME CONTEST!
Food
We thank Villa Milano for hosting this event, Grange Insurance Company for courtesy printing our 2017 edition of EnVision Proven Success, and you in advance for all your support, thank you! #EPSMagLaunch