Description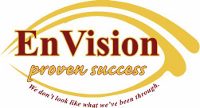 THE FONDEST MEMORIES ARE MADE WHEN GATHERED AROUND THE TABLE
EnVision Proven Success provides knowledge and resources that empower women to improve their quality of life.
EnVision Proven Success thrive to make big changes for 2019 and we need your help. What does this mean for your organizations and businesses?
Please join us as we celebrate our 4th Anniversary at New Born Ministries "The Power Of We" to share your compassion and humility in the spirit of Pilgrimage on Thursday, April 11, 2019.
Having spent time in the material world of money-making in a competitive race to out-do others, we will come together with others in our community to learn about different cultures with no expectation of receiving anything in return but a platform to share resources and to fellowship.
This is a networking celebration that we count our return for the time, talent, skills we invest, and afterward to feel a fellowship of different ethnicity. There is no counting of the return. You simply offer your time and resources that go toward the preparation of meals, water, and other necessities sharing a meal of togetherness. There is no monetary payback. We receive the feeling of being a compassionate human being, and that nourishes our spirit for our inward JOURNƎY.
EnVision Proven Success will share how your resources can expand life skills and broaden the impact our community.
Each guest will receive:
A complimentary copy of the 5th edition of EnVision Proven Success
First 10 to register online will receive a free ticket to enter into our raffle
A Chance to enter a dish from your culture in a drawing to win a prize
Check back for updates for more activities!
With that said, please join in "The Power Of We" by bringing a cover dish that represents your ethnicity.
In lieu of not being able to attend, donations are always welcome. EnVision Proven Success is a nonprofit organization recognized by the IRS and donations are always welcome. All proceeds help with supplies for the workshops of EnVision Proven Success.

Thank you in advance for all your support and make it an EnVision Proven Successful day.#EPSMAGLAUNCH