Description
Announcing the First ePrize Winners!
The Donna Ford Attallah College of Educational Studies is proud to announce winners of the $100,000 ePrize – or "education Prize" to support collaboration and innovation between district and public charter schools – at this free community event. Please forward this invitation to your colleagues and friends.
Educational Roundtable3 on Excellent Schools:
Meeting the Needs of Orange County's Underserved Students and Families
Wednesday, Oct. 25, 2017
3:30 pm – Refreshments
4:00 - 6:00 pm – Panel and Roundtables
6:00 pm – Reception

SchoolsFirst Federal Credit Union Conference Suite
Argyros Forum 209 ABC
Chapman University
1 University Drive, Orange, CA 92866
Our panel of experts will discuss both the challenges and rewards of district-charter collaborations.
Time will be provided for questions, answers, and roundtable discussions.
The event will culminate in the announcement of the first ePrize winners.
Attendance is free, but RSVP by Tuesday, October 24, 2017: http://bit.ly/2xlvIxX
Panelists include:
Maria Ott is Executive in Residence at the USC Rossier School of Education. She served more than seven years as Superintendent of the Rowland Unified School District and is nationally known for establishing partnerships with private foundations. Prior to joining Rowland Unified, she was Senior Deputy Superintendent in the Los Angeles Unified School District (LAUSD) and began her career at LAUSD as a teacher, principal and central office administrator in the Office of Instruction. She has presented to national audiences and contributes to the educational literature about the importance of cultural proficiency in closing achievement gaps.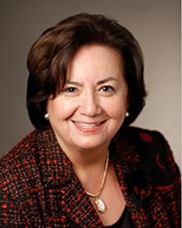 Steve Barr founded Green Dot Public Schools in 1999 with the vision of transforming secondary education in California by creating a number of high-performing charter high schools using available public dollars. In 2010, Barr formed Future Is Now Schools, built on the successful secondary Green Dot Public Schools model, union reform and systemic district change to take the foundational principles, lessons learned and successes achieved on the local level to expand this base to other communities across the country.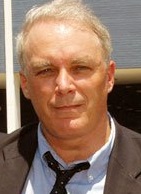 Sarah Yatsko is a Senior Research Analyst at the Center on Reinventing Public Education (CRPE) at the University of Washington. Since joining CRPE, she has conducted research and analysis on the efficacy and impact of public school district policies including in-depth case studies of comprehensive district-wide reform efforts in cities across the country. Her current work includes acting as lead researcher and supervising a multimillion-dollar study of a philanthropic investment that encourages collaboration between school districts and charter schools in 25 cities.