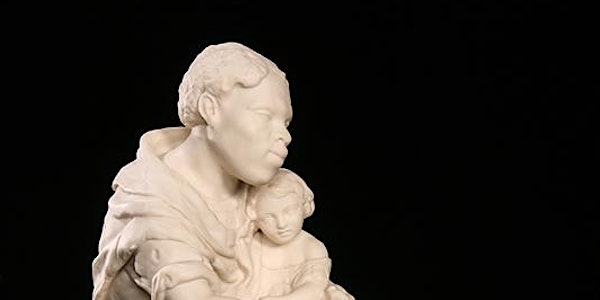 Epistemologies of Material Culture: Paul H.D. Kaplan
Paul H.D. Kaplan (Purchase College, SUNY) presents From Stone to Parian: The African American Sculptor Eugène Warburg in Europe, 1853–1859.
About this event
Paul H.D. Kaplan will speak at the Seminar in Epistemologies of Material Culture on Tuesday, September 28, at 12:15 pm. His talk is entitled "From Stone to Parian: The African American Sculptor Eugène Warburg in Europe, 1853–1859."
Kaplan said of his work, "While the transatlantic career of the sculptor Edmonia Lewis is now relatively well known, that of her African American predecessor Eugène Warburg is far less familiar. Born into slavery in New Orleans in 1825–1826, Warburg was the son of a German Jewish immigrant and a mixed-race, enslaved mother. Manumitted as a child, Warburg trained as a sculptor in marble, had some success in his native city, and arrived in Europe in 1853. In Paris, London, and Rome, Warburg enjoyed the support and encouragement of both important pro-slavery American diplomats as well as famous American and English anti-slavery figures such as Harriet Beecher Stowe and the Duchess of Sutherland. Warburg's most striking work is a small sculptural illustration of two of the characters in Stowe's Dred (1856), a Black man and a white child. It was executed in the new medium of Parian, then being promoted by Stowe as ideal for middle class collectors. This remarkable work transforms our understanding of Warburg's career and influence."
Paul H. D. Kaplan is professor of art history at Purchase College, SUNY. He is the author of The Rise of the Black Magus in Western Art (1985) and of numerous essays on European images of Black Africans and Jews. He served as project scholar for the artist Fred Wilson's "Speak of Me as I Am," an installation in the American Pavilion at the 2003 Venice Biennale. In 2008 and 2012 he was a fellow of the Du Bois Institute for African and African American Research at Harvard University. He is a major contributor to volumes two, three, and four of Harvard University Press's The Image of the Black in Western Art (new ed., 2010-2012). His new book, Contraband Guides: Race, Transatlantic Culture and the Arts in the Civil War Era (Penn State Press, 2020), extends his research into the nineteenth century and American art and literature.
This event will be held via Zoom. A link will be circulated to registrants by 10 am on the day of the event. This event will be live with automatic captions.