Episodio 2 de 12: User-Centered Design by IBM UX Designer

Thursday, October 3, 2019 from 7:00 PM to 9:00 PM (CDT)
Event Details
Algunos productos digitales sobresalen en la competencia como elementos de nuestras vidas en la que ahora ya no nos imaginamos vivir sin ellos. La metodología de User-Centered Design (diseño centrado en el usuario) es responsable por crear una serie de procesos que descubre todo desde las emociones, deseos, necesidades, motivaciones y situaciones de un grupo de gente (o usuario final) hasta la creación de un producto que solucione un problema que tienen en común. Sin esta metodología, quizás no tendríamos productos de Apple, Google, Netflix, Airbnb, etc. o funcionarían como si los hubieran creado la CFE, Telcel o AeroMexico... Bueno, simplemente no existirían. 

Sayuri Santibañez es una diseñadora de UX con más de 7 años en IBM. Implementa el diseña centrado en el usuario diariamente y cómo ancla de su trabajo. IBM no ha podido llegar al alcance del monolito que es sin saber con profundidad a sus usuarios y esta metodología es cómo se guía. De hecho, es considerado como un líder en diseño de UX entre las grandes empresas de su calibre y Sayuri trabaja en el centro de esta cultura. En esta plática se explicará cada paso que se debe tomar y sus respectivos objetivos y resultados para seguir en marcha el desarrollo de un proyecto con certeza y confianza.

Este será el EPISODIO 2 de una serie de doce eventos explicando a profundidad la metodología de User-Centered Design. Un grupo pesado de profesionistas de UX y producto en empresas como IBM, Wizeline, Luxoft y otros, darán "mini-cursos" cada mes completamente gratis y abiertos al público. Los invitamos a aprender y tomar parte en estos eventos únicos y repletos de información de alto valor.

Meet the Speaker: Sayuri Santibañez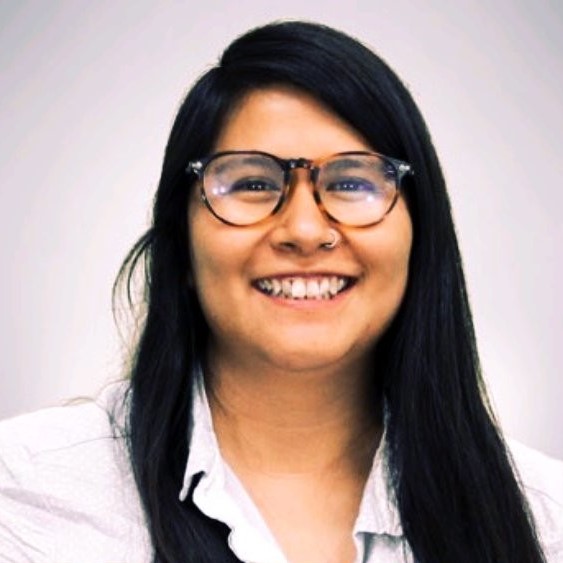 Con más de 7 años de experiencia en el area de desarrollo web en IBM, en este ámbito, aprendió desde desarrollo web (web development) hasta Project Management, aplicado al area de Digital Marketing. En los últimos 3 años, ha descubierto UX, y desde entonces, se ha involucrado en proyectos personales en la parte de UX. Actualmente trabaja de tiempo completo en UX dentro de IBM. En lo que cabe de UX, trata de aprender todo el tiempo, y le encanta descubrir cosas nuevas en este ámbito, así como también estar actualizada de lo último en temas de UX.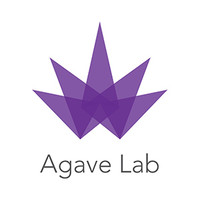 Muy agradecidos por el apoyo de Agave Lab: http://www.agavelab.com/

Get the FREE Product Book here



Notas:
- El evento serà en español;
- Asegúrense en llegar 10 min antes para no interrumpir la presentación - empezaremos exactamente a las 7:45pm;
--
Please note:
- No refunds unless we have fully canceled the event. Date changes are not included.
- For additional info or questions, send an email to events@productschool.com
.
When & Where

Guadalajara
Calle José Guadalupe Zuno Hernández 1745, Col Americana, Americana, 44160 Guadalajara, Mexico
Guadalajara
Mexico

Thursday, October 3, 2019 from 7:00 PM to 9:00 PM (CDT)
Add to my calendar
Organizer
Founded in Silicon Valley in 2014, Product School is the global leader in product management training, with over 10,000 alumni, 20 campuses worldwide and a live online campus.
Product School's certificates (PMC™,FPMC™,PLC™) are the most important industry-recognized certificates for product managers; and all of our instructors are senior-level product managers working at top technology companies such as Google, Facebook, Airbnb, PayPal, LinkedIn, and Netflix.
Unlike traditional MBA programs designed for students seeking roles within the finance and consulting fields, Product School's curriculum is highly relevant for the next generation of technology leaders, with classes offered at a fraction of the cost. The curriculum is designed to fit into work schedules with small classes held in the evenings or on weekends to ensure that both instructors and students can maintain their full-time jobs.
Students at Product School enjoy a healthy mix of hands-on projects, group activities, case studies, and panel discussions. Through this, they learn how to lead cross-functional teams, and experience building digital products from end to end. Students are also taught how to succeed in product management interviews and given access to our alumni community where they can expand their network, find mentors, and access job opportunities.
In addition to individual classes, Product School also delivers custom corporate training programs to Fortune 500 companies seeking to upskill their existing teams or onboard new talent.
Product School is committed to pushing the product community forward. With this aim in mind, we published the Amazon bestseller, The Product Book, organize events in over 150 cities worldwide, host Proddys - The Product Awards, and produce ProductCon, a multi-city global conference attended by thousands of product managers every year.